There's one thing that has always caught my attention, and that's how large businesses can incorporate BMX into their stores and warehouses. When I used to work for a bike shop, I'd always be looking through the Seattle Bike Supply catalog wondering what kind of an operation they had going. Over the course of the last year, I've been introduced to a lot of people who I had no idea really existed – One of them being Gork from SBS. After a lot of emails back and forth about Redline and what not, I figured it would be cool to get a more in-depth look at SBS. So here it is…

So lets start this out with the basics. What's your name, how long have you been at Seattle Bike Supply, and what do you do there?
My parents named me Craig; but I've been gOrk since the early 80's. I've been with SBS/Redline now for over 10 years, with the title of Marketing Director.
Prior to that I spent 10 years at the ABA (American Bicycle Association). And before that, I spent almost five years as editor of BMX Action magazine … 1984 to 1989.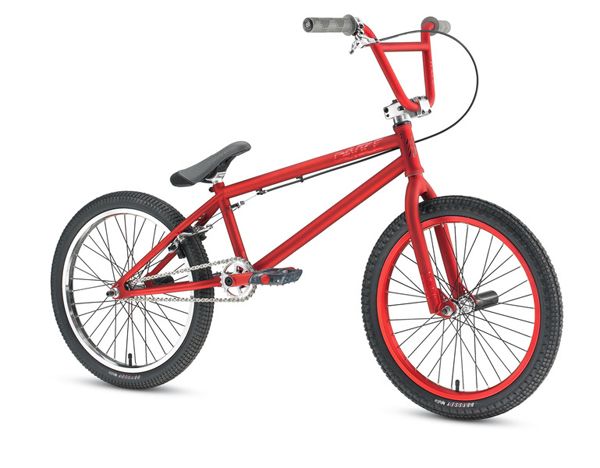 SBS's house brand Redline
Seattle Bike Supply is a major distributor in the U.S for bicycles of all kind including BMX. When did SBS start, and who are the people running the show there these days? Has it always been owned by the same group of people?
SBS – Seattle Bike Supply, has been around since 1974. It was started by a guy named Terry Heller, out of the back of his station wagon. It quickly grew in to the Great Northwest's largest bicycle & parts distributor. In fact, their very first employee – Emmett Johnson, is still one of our salesreps, and could possibly retire any day now.

Odyssey Burlington
As of a few years ago, we were bought by the Accell Group; who are based out of The Netherlands. They own about 15 bike companies total – most of them in Europe, which makes them the biggest bike conglomerate in all of Europe. Some of our sister companies now are brands you've probably never heard of, unless you are Dutch, German or French … brands such as Batavus, Ghost, Lapierre, Sparta and Koga-Miyata. Redline was Accell's first and only BMX brand.

WeThePeople Trust
So obviously you guys are based out of Seattle. Has the warehouse location changed at all over the years? How far do you guys distribute to?
We're actually located in Kent – a suburb of Seattle, close to the SeaTac aiprort. We're actually about a mile down the road from Diamondback/Raleigh bikes, and about the same distance from REi headquarters.
I believe our current warehouse is only the second location ever for SBS. We also have 3 satelite warehouses — one in Dallas, one in SoCal, and another in Columbus , Ohio. SBS distributes over 150 different vendors' products – the list is HUGE. You'd have to check out SeattleBikeSupply.com to read them all.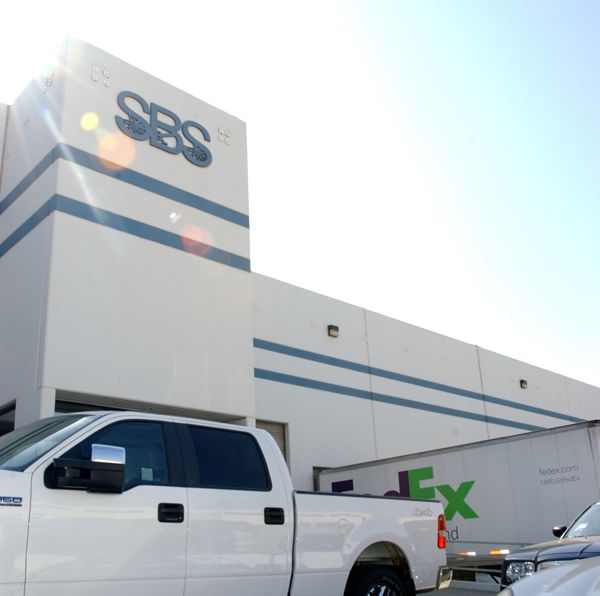 SoCal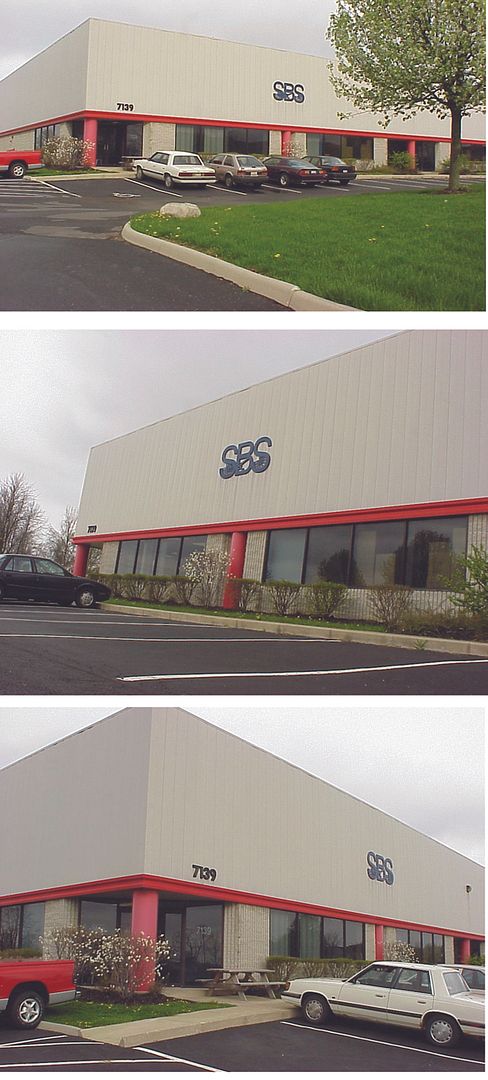 Ohio
I figure you guys carry hundreds of brands, but what are the BMX brands that you carry?
In the BMX world – we obviously carry Redline. Another propreitary brand we own is Pryme safety gear – helmets, gloves and the best shin guards around. And most recently, we became the exclusive distributor for WeThePeople and E'clat. We also have the eclusive U.S Distribution rights on Macneil, and we're also one of the country's largest distributors for Odyssey.
From tires to headsets, saddles to pedals to grips – we've got it pretty well covered .. Maxxis, Tioga, CaneCreek, ACS, ODI and ATi grips … the list is huge. Chances are, if your local bike shop has BMX items on their shelves, some of it if not all of it, comes from SBS.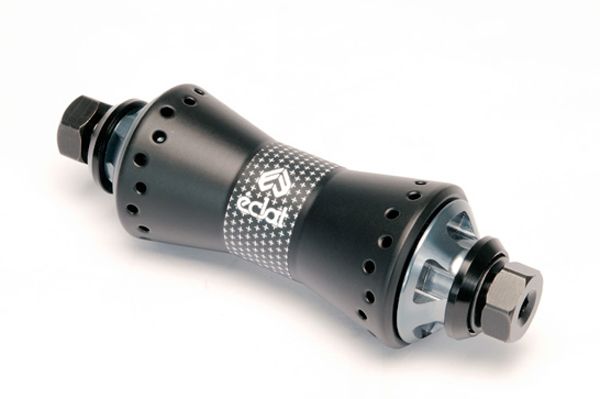 Eclat front hub
Approximately how many people does Seattle Bike Supply employ? Could you guess the number of people who ride BMX, or work specifically in the BMX areas?
At our headquarters, we employ about 60 people – with 20 of those being salereps working the phones. They've always hired a lot of BMXers for the warehouse – as pickers, pullers, shipping, receiving or our wheel dept., and many of them have moved up thru the ranks – to purchasing, sales or IT. I'd say we have about 85% of our employees having BMX roots, and a little less than half are still involved in riding in some way – despite our age.
It seems like in this economy jobs have been pretty hard to come by. Is SBS hiring at all? How would somebody go about getting a job with you guys?
Not sure if we are right now — but anybody can find out by going to SeattleBikeSupply.com and looking at our "Now Hiring" page. I think there might be an opening in our wheel department. Our HR department always looks for workers with some bicycle experience – no matter what the position is.
What's a typical day like for you? Is there such thing as a typical day for you?
Typical? Some parts are always the same – drop my stepkids off at school, drive to work for 25 minutes. Get to my desk, turn on Hardrockin80s.com, make a request and then get right in to my 30 to 50 E-mails that are awaiting a reply. Taco Del Mar for lunch at last once a week.
The things that change on a daily basis are the occasional meetings – covering bikes, tradeshows, or whatever is on the To Do list. Shipping parts to the team seems to pop up every coupla weeks – whether it's a new frame for Hucker, or sending out sample frames to our race team. Some days there are more website updates to do or sales promos to put togther for Dealers. There's always something different to do every day – but it kind of repeats itself in monthly or yearly patterns.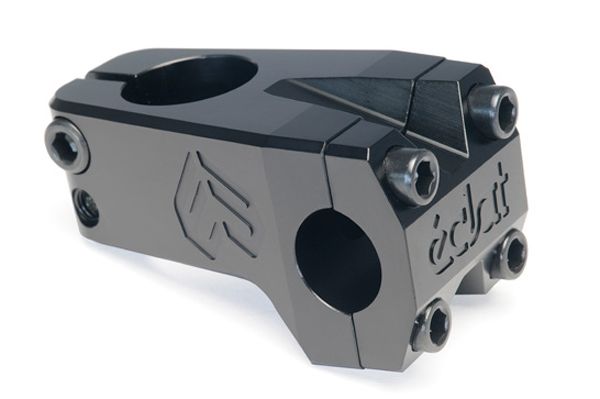 Eclat Hannibal
I know a lot of the people who ride bikes are pretty crazy. What's some of the crazy stuff you have seen go down in the building? Any good pranks?
We're probably way more conservative than your average BMX warehouse with their ramps and crazy after-hour parties. We've got our usual pranksters and instigators – but nothing super crazy. I'd guess SBS is more business-like or professional … which would make any of our crazy stories seem boring to the average BMXer.
I know Quality here in Minnesota has a pretty wild setup with how they move product in the warehouse. Do you guys have any crazy systems for getting things in and out of the building?
I've never been to QBP, but I would guess we're probably more old fashioned — our order pullers still cruise up and down the aisles in tricked out shopping carts. Not much robotic, high-tech pulling machinery. Being a puller is a great entry-level job for the local BMXers – they just grab a printed order and run up and down our many aisles ot products and fill their cart.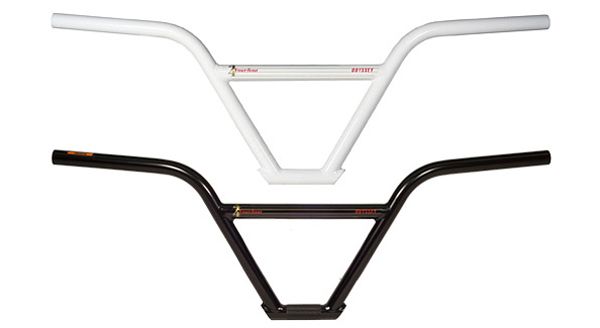 Odyssey 4-4
What are some of the goals with Seattle Bike Supply when it comes to the BMX side of things? Where would you like to see things go as time? Do you feel like BMX will continue to grow on your shelves?
One of the best moves we have made – probably in this entire decade, is picking up WeThePeople. Their stuff in incredible. Harry and Klaus do an awesome job spec'ing their bikes and coming out with cool parts. I don't think we've been able to keep any WTP bikes on our shelves since they first arrived. And hopefully down the road – we can exclusively bring on more similar brands – that are in high demand and leading the BMX world in design and development.
I know a lot of the distributors sponsor riders. Do you guys sponsor any BMX guys? Who is on the team?
I'm fortunate with my job position to be the guy who hires our Redline team. I get to make the call. On the freestyle side, when I first came on board – they had a young Matt Berringer. But he declined to renew his contract that year (2000), and went to S&M. After that, we had Adam Streiby for quite awhile. And following Streiby, we were lucky enough to bring Rooftop on board. And that was when our freestyle program really picked up steam – Rooftop brought in some great riders, including Rich Hirsch, Dustin Gunther and young up and comers like Kevin Kirally and Garrett Reynolds. After Rooftop, we signed on Fuzzy – who has kept up that same tradition and has the eye for talent. Fuzz immediately brought on Hucker, Def Paul and Josh Hult. Last year, after Kirally left, he suggested Brandon Dosch – who did Redline proud last year on the Dew Tour.
While I get to handpick our race team, I'd rather let a guy like Fuzzy choose the freestyle squad. I'll be the first to admit; Fuzz has a lot better insight on who to represent our Device line.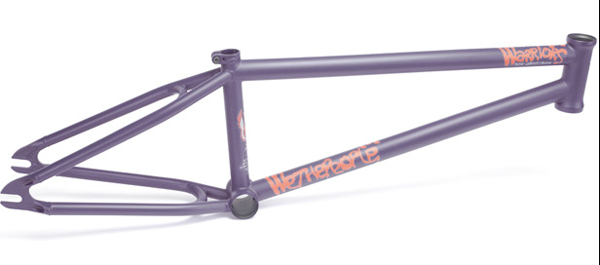 WeThePeople Warriors
Lets say somebody has an issue with one of the brands you guys carry. Who should they contact to get it replaced? What kind of process do you guys have to clear up issues like manufactures defects and what not?
For the most part – we deal with the Dealers. If a rider has a warranty issue, we want them to go to the bike shop they bought it from – and that shop owner will deal with our Warranty Dept.. We very rarely deal directly with the consumer – only the shops. But the one thing SBS is well known for is resolving issues very quickly when or if there's a problem with our product.
On the other hand, you'd be seriously amazed at how some guys send in a beat-up frame, all ground-down on the BB and chainstays, and expect a replacement.
Who should shops or brands contact to start working with you guys? What kind of policy do you have for when you are considering distributing a new brand?
We have 5 buyers in Purchasing – who are constantly dealing with those 150+ vendors – and they are also constantly looking at new product to bring in and sell. If there's a BMX company who wanted to be distributed by SBS, then Bryan or Steven are probably the guys to talk to. There are certain legalities and insurance criteria that need to be met, though – which many small garage companies don't have. If it's a part that the shops need or are asking for, and if it could fill a niche or gap in our wide assortment, SBS will definitely consider it for distribution.
Do you have anything else you would like to add that I might have missed?
I'd say we've covered it all. Thanks for the opportunity.