With so many years involved in this sport, I figured it was time to talk to the guy who helped shape it. Chris Moeller was nice enough to answer some questions about what S&M has going on these days.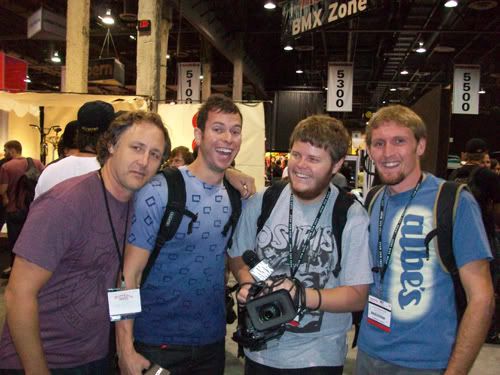 I know, I used this photo already in another post. However, it has Chris on the left and me on the far right so it is automatically useable for this.

Starting off to remind some of us, and tell the new kids in BMX. What does S&M stand for, when did it all get started, and are you the only owner or is there some other guys involved?
It was originally Scott & Moeller which was my partner and my last names. We got out first frames in 1987, and he was my partner until 1990 when I took it over solo.
There are many different brands under one roof at the S&M warehouse, what are those brands, and what is a typical day like in the building?
We are currently doing S&M, Fit and Revenge stuff in the building. There really isn't a typical day, except to say it's always busy and a cool place to work.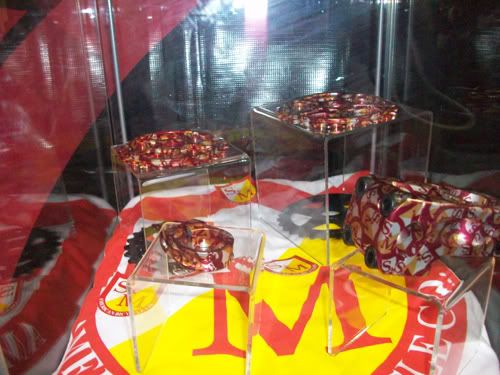 Is there any plans of adding more brands into the building, moving, renovating, expanding, or is it pretty much set as far as you can see?
We are pretty set for now. We won't be adding anything anytime too soon but we are trying to make better use of the space we have.
Who are the guys who run things behind the scenes from design, welders, and other hands that nobody ever hears about really at S&M?
Neal Wood is the head designer, Jason Ball is the shop manager, Nick Benson is on Sales, Juan in the warehouse and Elise and Chris Iten in the office. Everyone at S&M/Fit kicks ass and we wouldn't be around with out all the effort.
With the recent re-release of the Dirt Bike, and the release of the L.T.F; what does S&M have going on for the hard products people know and love?
Signature frames in 2009 for Tony, Randy, Cam for starters.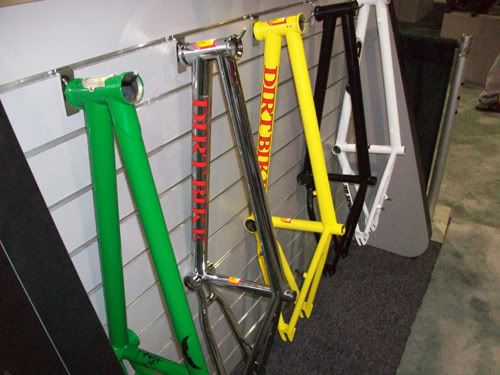 How about the things like t-shirts, stickers, and other just miscellaneous things that go along with the things S&M offers, anything new in that department?
Just got a batch of new Tee's and hats. The orange war bird is bananas, and the Stones shield logo Tee is hot.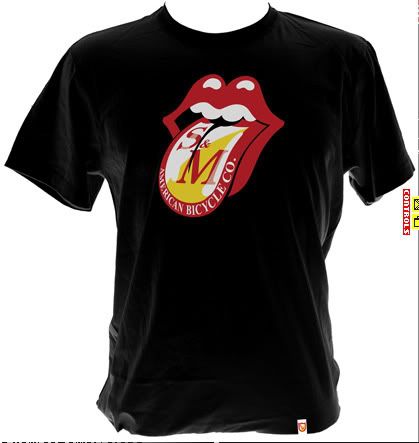 It has been a little while since the last dvd was released, do you have any plans for a new please kill me, web videos, or just anything related to filming planned anytime soon?
I Wanna Live is in the works now. There is a trailer on Def Grip. Once we get a new website… we'll start having regular web edits.

S&M I Wanna Live Trailer from Defgrip on Vimeo.
Is there any plans for some trips with the team?
They've been all over filming I Wanna Live, the UK, Australia, Canada, you name it. They'll do some more traveling in 2009 for the premiers.
Speaking of the team, recently Matt Beringer was named TM which is pretty self explanatory as to why you picked him. So, what is the current list of Pros, flows, and other people you guys are hooking up? Is there going to be any new additions to the team this year?
Things are kind of up in the air right now for 2009. Things should be set by December so I'll let you know then.
It says on the site that you suggest people go through there shop to get involved with a sponsor deal from you guys. How do you and Matt go about picking people for the team after that?
Right now we're pretty set…we can't afford any new riders. Normally we just rely on the other team riders and/or friends. For instance, Van really helped get Randy on, and Empire really pushed for Tony. In both cases it worked out great!
In your interview not to long ago you said that people take things so seriously now that you can't do the ads like back in the day. What are some of the biggest changes with S&M as a company since the start so many years ago compared to now?
The parts are definitely more tech so it's a little harder to manufacture, but the business is still basically the same. Starting Fit and growing it with the complete bikes has been a big change for the business so that's been cool. It's definitely been a learning curve dealing with all that but I like the challenge. This business is still fun and I can't imagine doing some regular job.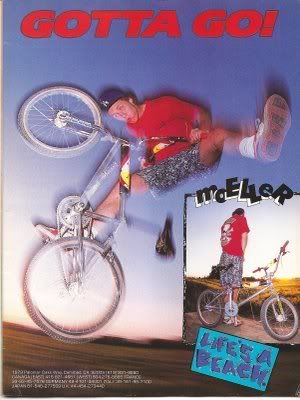 When was the last time you saw an ad of a pro pissing?
What is your ideal goal for S&M in the next 5-10 years? What can people expect and count on in that time also?
I would like our American manufacturing operation to grow and all our products get better. Expect it when you least expect it!
The warranty department is on top of things obviously, who is in charge of that department and how can people go about contacting him to get things checked out or replaced?
Mckinney and Dylan are handling it now but we are looking for a full time Customer Service person now…so apply if that sounds good. You can call or e-mail either of them at anytime.
Where can people pick up S&M products, and who should shops and distributors contact to get your stuff in their stores and warehouses?
Check out any of our Partner Dealers on the website dealer locators, new customers should call or e-mail Nick Benson.
How often does your company get mistaken for the sex industry with S&M gear those nymphos love so much?
It happens once in awhile…and it's always a treat. I got an e-mail from an undercover vice cop that busted a prostitute while he was wearing an S&M shirt. She never saw it coming.
Is there anything else you would like to throw out there for us?
Thanks for the interview