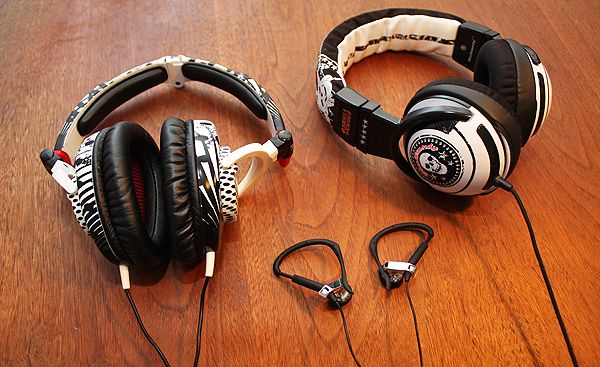 A few weeks back I said something on Twitter about headphones and needing some new ones. It wasn't really a request, it was more of a statement, but BMX team manager/legend Fuzzy Hall (Name drop) asked if I wanted to try out some Skullcandy headphones. I was into it and figured it would just be a pair, but ended up with a couple to try out. I figured this would be a perfect chance to do a review since I'm always using headphones. This is what I thought of the Skullcrushers, Hesh and Chops…

Alright, so lets put a little insight on to how much I listen to music. I topped my Pandora 40 hour limit in 15ish days last month. I tend to always ride with music because I have crazy a.d.d and it helps me focus/keep focus while doing something. So either that says I'm a nerd on or near my computer too much or I spend quite a bit of time with headphones on….
Prior to this, I had never used Skullcandy headphones. I was cheap and usually just picked up some cheap buds that were fairly disposable. I had always heard mixed thoughts about Skullcandy headphones as well. Some people love them, and won't use anything else… and there are other people who have had issues with them breaking fairly easy and in general not working out for them.
Here's my thoughts on each pair I tried out the last few weeks….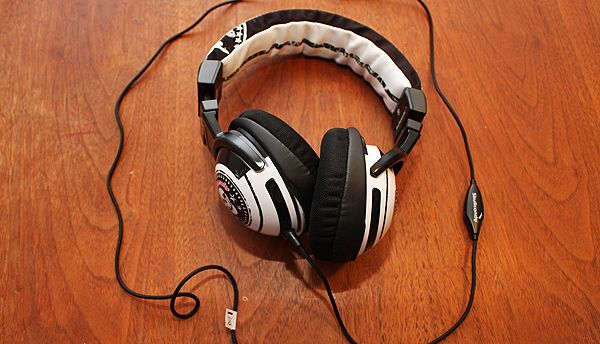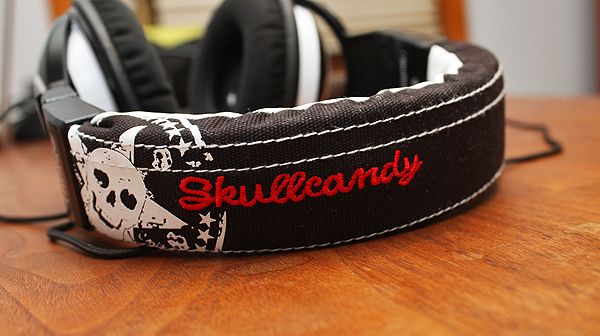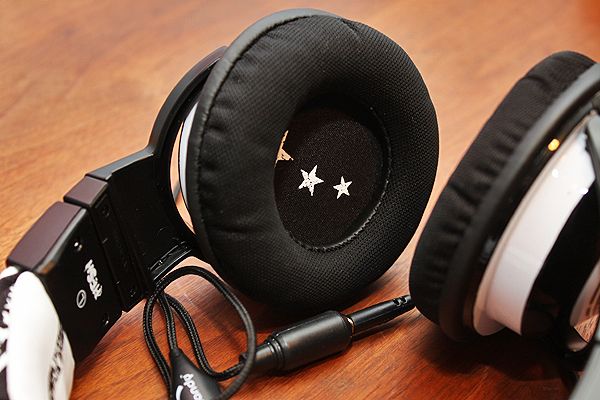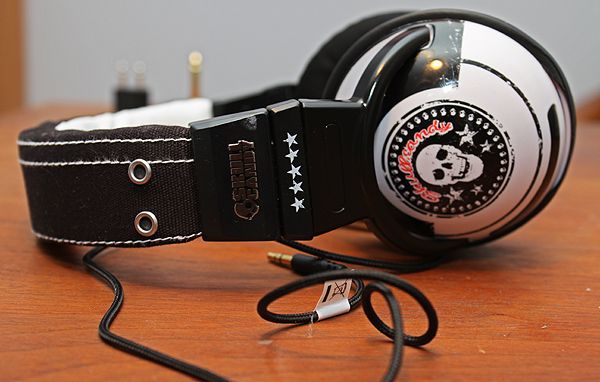 The first pair of headphones that I pulled out of their packaging was the Hesh. I'm not sure why they appealed to me the most, maybe because they looked like they had the most padding? I don't know. I just know that I wanted to try out the over the ear headphones for a while because I haven't had anything but buds for quite some time.
First of all, I'm going to tell you that the only times I really used these was for when I was working at my desk on my computer with them plugged into my Macbook Pro, or when I was just chillin' with my iPod. I didn't ride with these at all because I felt like they were a little too big/bulky for that. I know they are pretty popular in the snowboard scene… I'm going to say that's because they are "steezy" and keep your ears warm.
The sound quality was clean and definitely better than the buds I was used to using. The extra padding around the ears was nice and didn't leave the inside of my ears feeling sore like the buds tend to do after a while.
There wasn't a whole lot of features to these besides the adjustable length to make them fit your ears, cable extension, and the volume control wheel on the cable.
Overall, they sounded good and there was a lot of cushion to keep things comfy for some long hours bloggin' and just listening to music.
The list price of the Hesh headphones on the Skullcandy site is $49.95 with 11 different colorways to choose from. These also came with a bandanna, carrying bag, and I believe the guitar plug and other plug I couldn't identify came with these or the ones below.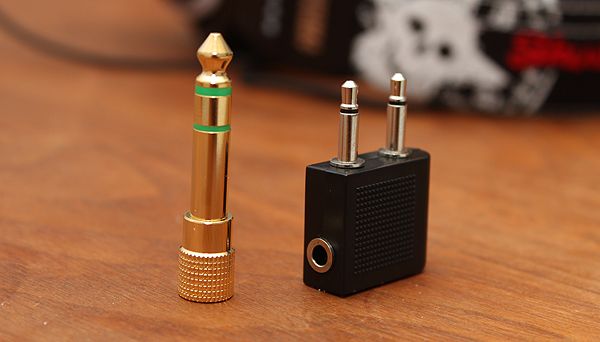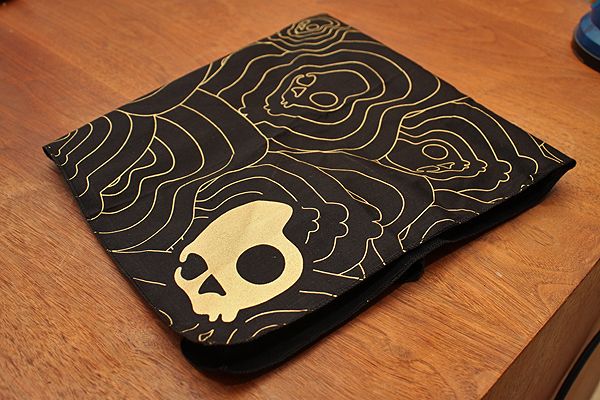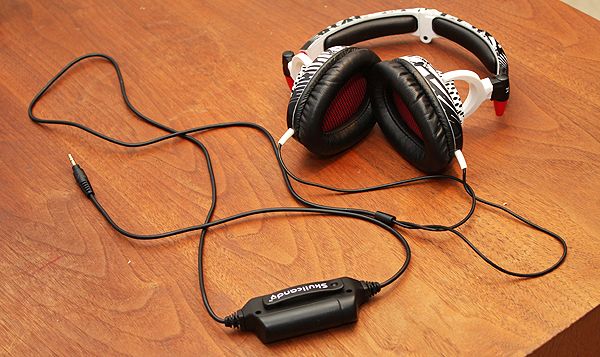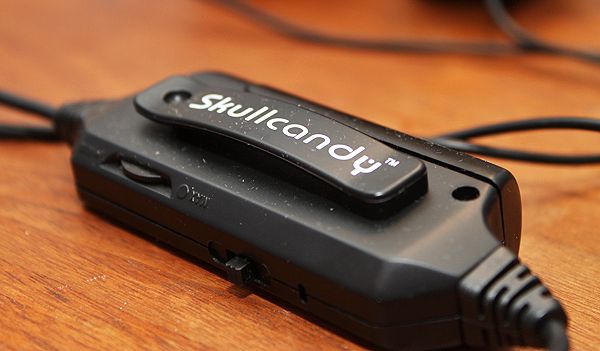 (Clearly, I need to dust my desk)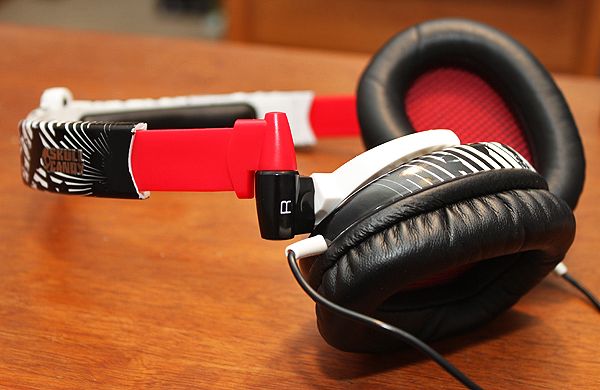 The next pair of headphones that I popped open were the Skullcrushers. Given, I was a little worried they were going to do just that when I popped them on… Okay, no I wasn't but that's the image that plays in my head when I think of the name.
The description of the headphones on the Skullcandy site is "A pair of mini-subwoofers against your skull makes the bass feel like a swarm attack by the renegades of funk, soldiers of Jah, hip-hop nation, and a 1970s version of the Kiss Army, all at once. So, no. Skullcrusher is not just a clever name." which I guess makes sense. They do have a lot of bass, and they are definitely right up against your skull. I can't say that any of those songs came to my mind when I first heard music through them though.
These headphones were different because they have some crazy bass. I mean, they require a AA battery just to make sure you feel your music. This is a cool feature, or a bad feature depending on the song. I usually have the bass cranked up to max because I like it like that… but there were a few rap songs with crazy bass that I had to turn them way down because my head felt like it was shaking. This feature definitely is something that will come down to the person.
Not only do these headphones come with the crazy bass control, they are also designed to be pretty compact. The headphones swivel and turn up, and then the bridge at the top has a tab that you can push to have them fold in. This is ideal for people who like to keep things out of the way when they aren't using something.
The padding with these were leather and pretty comfy. I feel like this might be an issue if it gets real warm though. There isn't much for anything to allow air flow through these like the Hesh's above.
These headphones retail for $69.96 with 5 colorways, and then two Snoop Dog signature headphones that retail for $79.95. These particular headphones are definitely designed for people into bass. I turned the bass down a little bit as I wrote that thanks to the Arctic Monkeys… These also come with the bag to carry the headphones.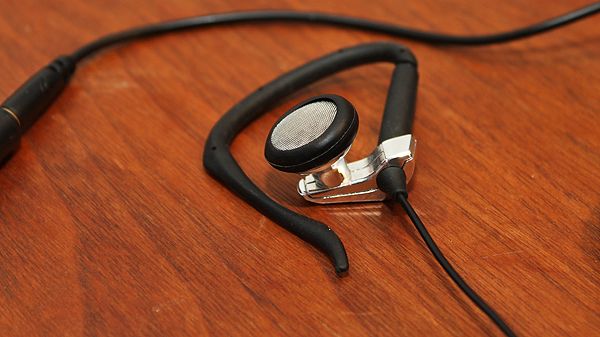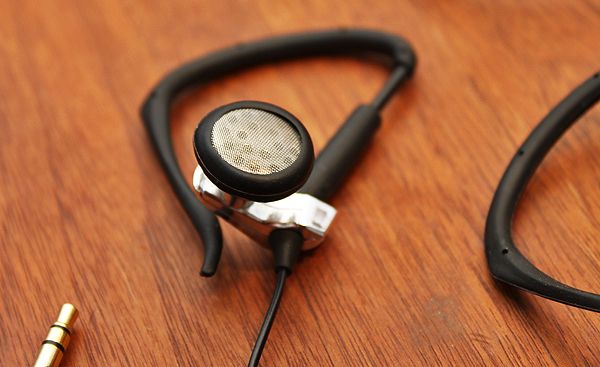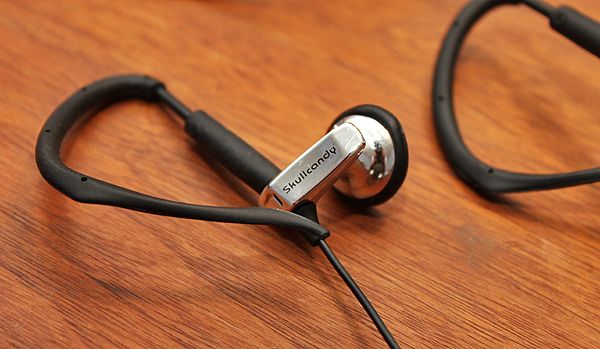 The third pair I tried out were the Chops which are clearly the in ear style headphones. These were the ones that I wore when I rode. Small, basic, and stick to me when I'm ripping around on my bike.
These particular headphones really only feature the rubber guys that wrap around your ears to keep them in place better and that's about it. They do a good job of staying in place. However, I did feel like the actual headphone piece that goes into your ear was a little big. That might just be due to the shape of my ear. It wasn't painful or anything, I just felt like they weren't fitting like they were supposed to in my ear. This didn't stop me from using them, and I didn't mind riding in them at all.
The sound quality was good, and I didn't have any issues with the bass levels being too high or anything like that. These are pretty basic and straight forward. These have the extension cable as well.
Coming in at $19.95- $24.95 depending on the 10 different colorway options you can choose from on the Skullcandy site.
Overall, I think these headphones were pretty solid. I never had any issues with them cutting out or giving me any sort of static and generally had comfort while using them. The sound quality was good, and the extra bass from the two over the ear models were a bonus. Given the headphones retail for a little more than most, they come with some cool color and design options, and the quality is definitely there. You get what you pay for most of the time these days.
For more about Skullcandy, you can check out their website at Skullcandy.com