Alex Raban had told us a while back in his interview that he was working on a DVD with his Kill Ted crew. About a week ago I got an email saying the video was done and he asked if I wanted to check it out. Sure enough, I got my hands on a copy and had the chance to watch it. So here is what I thought…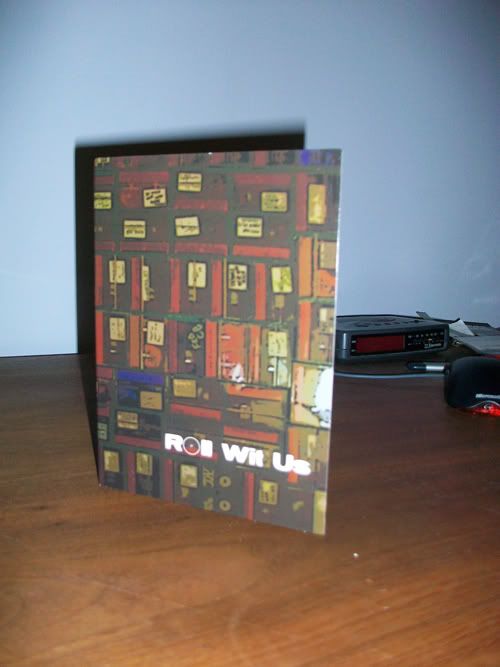 From my understanding, the Kill Ted crew is a bunch of friends who like to party and ride from California. The video is mainly riding, but does a good job of showing that they like to drink PBR and throw some real good parties too. There was even a clip in there of two girls in a bathtub together which sadly didn't show anything. Disappointment. However, the video really wasn't a disappointment.

I really wasn't sure when I started the video of what I would see riding wise. I honestly had only heard of Alex and that was about it. I got a little nervous when the opening credits had started because there were a few clips I wouldn't have included because it was a little sketchy or a foot blew off. I think I even saw a Indian Giver in there.

I started to realize though, the video was edited so it progressively got better. The first few sections were a few of the Kill Ted crew who I think just started getting into BMX, and then as it went on it started getting real good. I was real into it by the half-way point, and real happy I kept watching by the end. The video had a real good mix of street, parks, and a really solid set of trails they ride. I loved the trails.

There are a few guys in the video who if you haven't heard about yet, you will. Alex Raban has been getting some coverage for a while now, and not to mention he had a real solid part in the video. The other guys were Qunicy Dean, Brandon Stevens, and I think it was Cameron Dehaas that all had really solid parts in the video also.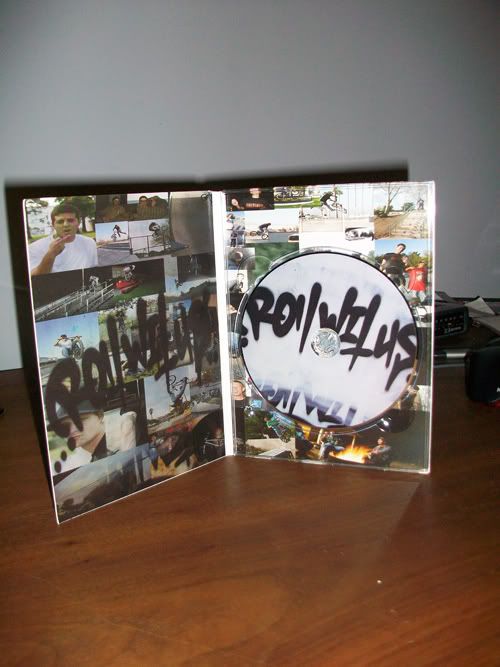 The video runs about an hour, and that isn't including the credits. In that hour or so you see riding from Matt Lupello, Franky Morin, Matt Stiles, Ted Anzle, Alex Castillo, Brandon Eckles, Chase Miller, Quincy Dean, Jr Galindo, Nick Harry, Danny Griffith, Cody Bowers, Jimmy Daub, Cameron Dehaas, Brandon Stevens, Kyle Walker, Pablo Banuelos, Alex Raban, Nelson Pulido, and a central coast mix.
Alex Raban did the majority of the filiming, the editing, and graphics. The quality of the filming was clean and the colors and lighting was all good. The editing was clean, and for the most part there wasn't any over the top transitions which in my opinion is always good. The graphics work for each riders intro was pretty creative and usually pretty funny too.
The music in the video consisted of a lot of songs I personally had never heard of but liked, and some classics. It all went together really well with each riders personality. The music broken down was like this.
Intro:
Globus- Spiritus Khayyam
Aerosmith- The Other Side
Anticon- Martyr Theme Song
Aesop Rock- None shall pass
Carlos Santana- She's Not There
Norman Greenbaum- Spirit in the Sky
Andre Nickatina- That! part 2
Webb Pierce- More and More
Willie Nelson- Highway Man
Dropkick Murphys- I'm Shipping Up to Boston
Inspectah Deck- Rumble
Slayer- Seasons in the Abyss
The Rifles- Talking
Murs- Better than the Best
The Doors- Touch Me
Pixies- Trompe La Monde
T-Rex- Metal Guru
Blondie- Maria
You can tell by that list that it is a pretty diverse set of songs. I am sure you can find something in there you might like, unless you are into country or something.
I probably should mention that there is over an hour of bonus material in the video too. A trip to Romania and Germany, Crashes, Out Takes, Dave Mirra Edit (lol), Tribal Masks, Boxing Belts, and Good Ol' Days. It was really good.
There was also two cameos in the video that caught me off guard. The first would be Kyle Walker who looks a lot like BMXfu's Capone Rider. The only difference is that Kyle can actually ride! I was shocked by this. The other one was Matt Stiles who had a stricking resemblance to Micah Kranz so that was pretty cool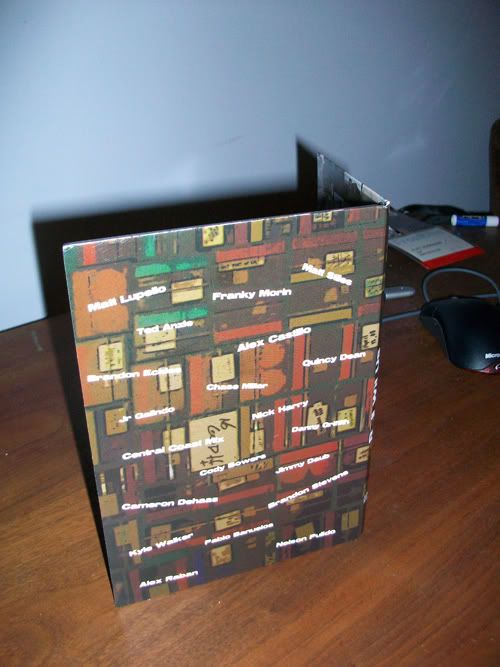 Overall, I think the video is worth checking out. Sure, there were a few clips I was surprised were used in the video, but I understood as the video progressed. The Kill Ted Crew knows how to have a good time, and how to ride bikes. Last time I checked that is what BMX is all about. So if you are into checking out videos of riders who you haven't really heard about, riding bikes, partying, drinking PBR, bittys in bath tubs, or playing the Dave Mirra video game there is a good chance this is a video for you. Check out the Roll Wit Us Myspace page to get a copy.