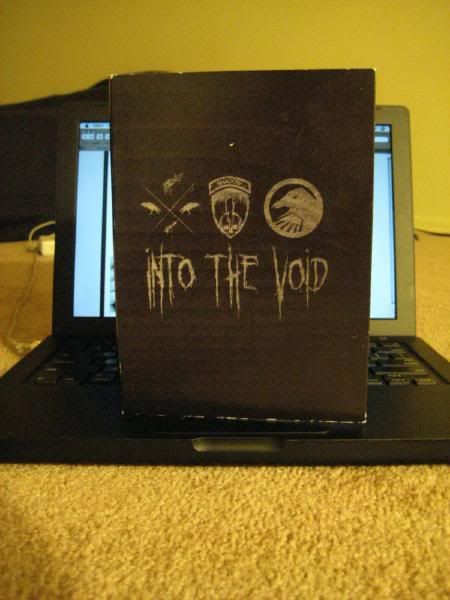 The new Shadow video, Into The Void, dropped a couple weeks back and its really damn good! The Shadow Crew has some heavy hitter dudes and I guarantee this video won't disappoint you, I wanted to shred immediately after watching it, so I definitely did… My dude Jason was kind enough to let me borrow this for a few days so I could get my fill on watching it over and over…

So I'm pretty stoked on this video, the music selection, the riders and the shredding was all up on the awesome level. The Shadow crew hit hard in this one and delivered a ton of bangers and quality riding, so I'm very sure you're gonna wanna shred after watching it. The DVD comes in a cute, spooky case with all those bats, crows, graves and skeleton images that you've come to associate with The Shadow Conspiracy, all around clean packaging and it looks pretty kickass. So, then you slap that DVD in and you have a selection of goodies to watch, you got your main feature, scene selections and your bonus section that has all those crashes, unused footage and shit that you wanna check out. Also, most videos that come out now a days feature their previous DVDs in the bonus section, Shadow gave you the ability to check out "The Calling" in their bonus section. So if you haven't see that, then you should probably brush up on your Shadow history…
Into The Void opens up with an intro of failed attempts, crashes and shreddin all while Converge plays… First section is a split between Chase Dehart and Dave Rytell, once again way stoked on the song use, Converge is used in this section as well. I'm not the biggest fan of Chase D or Dave Rytell but the section is good, full of that quick manual 180 stuff, gnarly wall ride 180s and all that nib jibbin that you have come to love.
Next up you get Karl Poynter with the damned longest slider ever, it's down an entire length of street and its pretty impressive. Once again, I've never been into Karl Poynter but his section wasn't bad, lots of tech stuff and plenty of sit down fakies for the whole family to enjoy. Karl Poynter has an Alternate section which can be seen if you mash down the enter key on your video player at the time of 4:45… There's actually secret goodies all over the video at certain times, all you gotta do is refer back to Defgrip for The Shadow Flipbook. The last page of the the flipbook specifies all the key times to hit the enter button in each section… But for your convenience I've posted that much needed info below…
Seth Kimbrough slams together a solid section with some freecoaster and regular cassette wheel shredding, lots of tech lines and 180 bars all over the place. There's lots of Proper peg use and fakie walls, all that good stuff that I approve of. Seth rides to Symphony in Peril in his section, so I was pretty happy about his song choice. His song selections always hold up to his riding and I think thats key for all of Seth's previous sections and current section.
Alistair Whitton follows up that section with all his goofy weird tricks that he's known for but don't get me wrong because he does some gnarly stuff as well. His section has a very Alistair-esque type of song that only he would ride to but that's more than okay because it goes with the section pretty damn well.
Next up is a 3 way split between Owain Clegg, Bjorn Elvering and Drew Bezanson which is very shred worthy. I'm a fan of Owain Clegg's riding, he knows how to pedal fast, can shred pegs and isn't afraid to backflip small tranny. Bjorn and Drew get it done too, lots of shredding out of these two dudes and Drew gets down with barspin to footjams that you don't even know about.
Ryan Sher follows that all up with another kick ass section, Ryan has a plethora of tricks up his 5 foot tall sleeve and shows you what gaps and high speed are all about about. He rides to a Misfits song which is pretty predictable of Ryan but his section is pretty alright and I'm sure Kyle Hart is stoked on it…
Ricky Bates is gnarly dude and this section gives you a good look at his attitude and how he shreds, which is not giving a shit and fast paced. Gaps and high speed pedaling with some barspins and grinders here and there, nothing but good stuff from this dude. Once again if you look at the last page of The Shadow Flipbook if gives you a crucial time to check out a hidden goodie. This is one of the only what I would call "bad" hidden goodies in the DVD… This hidden baddie is of Ricky Bates going down hard, mid-set at Catty Woods, he knocks his head pretty good…
Eli Platt's up after that with all that smooth technical riding he's known for, I heard he has a Ph D in crank arm slides… He follows up those crank arm slides with all sorts of tailwhippers, 180s and more grinds, real good riding from Eli. I'm really stoked on the song use in this section too, damn good song by Fleet Foxes.
Johnny Devlin has the banger section and for good reason, his section is crazy good and I'm very stoked he was able to finish this up before going on his new life mission of helping the less fortunate. This section has everything in it, gaps, grinds, handplant 180s, its all in there and way fun to watch… I'm very sure that his entire section is all bangers, no filler clips from him at all. Johnny Devlin is one of the nicest dudes I've ever met and I had the privilege to shred and hang out with him on a couple of occasions. I hope when Johnny's done with this next step in his life that he comes back to bmx because he left a trail of fire behind him…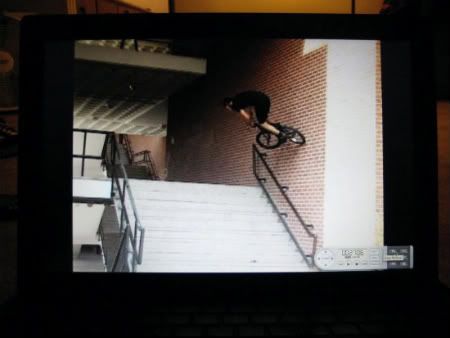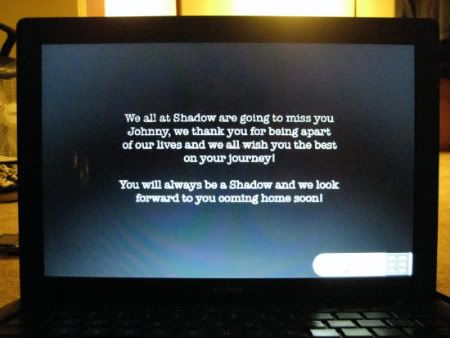 Finally, after all that you get the credits/outro which is pretty entertaining as well, there's some more crashes and lifestyle stuff in there that makes for a good ending. For the final time refer back to the last page in The Shadow Flipbook and you'll slam down the enter button at 28:04 to see Shadow's 3rd "secret" trailer that was never released… At least that's what it seems to me to be, I could be wrong… They shred a pack of little dirt jumpers to some serious music, I think it's Metallica. Sickkkkk.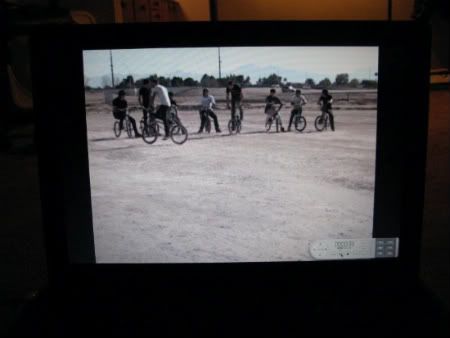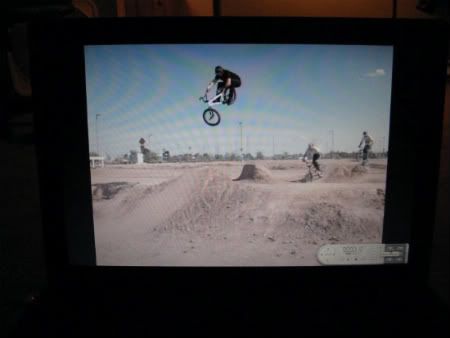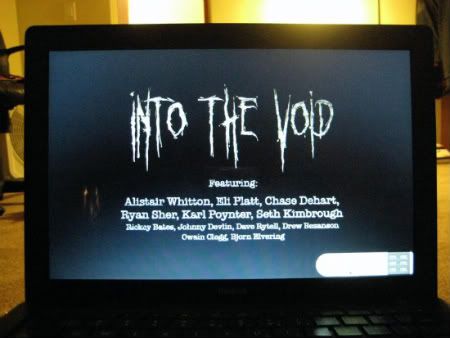 It's awesome to see a video thats jam packed with shredding, good riders and a pretty good music selection to back that all up. I would definitely implore you to buy this DVD, its a damn good choice.