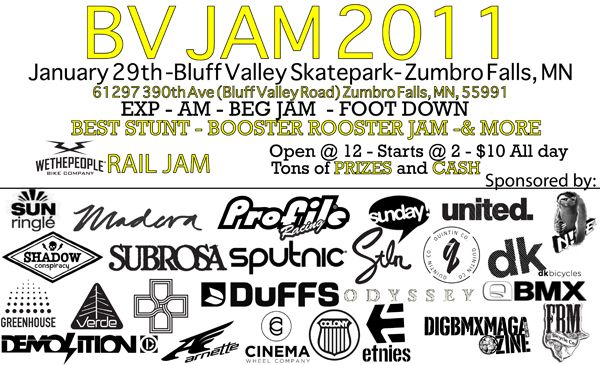 Where has January gone? It flew on by real quick along with the million other things going on. Either way, the 29th is the big day for the jam I'm throwing at Bluff Valley skatepark which is this SATURDAY. Above is the updated flyer. I was able to get a lot of support for the jam as you can see by all the sponsors for the flyer, and I've already got a ton of stuff to hook everyone up with (with more still on the way!) for riding and coming out. I'd like to thank everyone who pitched in to help make this happen. The doors open at noon Saturday with the contest getting underway at 2. It will be $10 for the whole day with half the money coming in for the day going towards the prize money being given out. I hope you can make it out.
Check out some prize photos after the jump.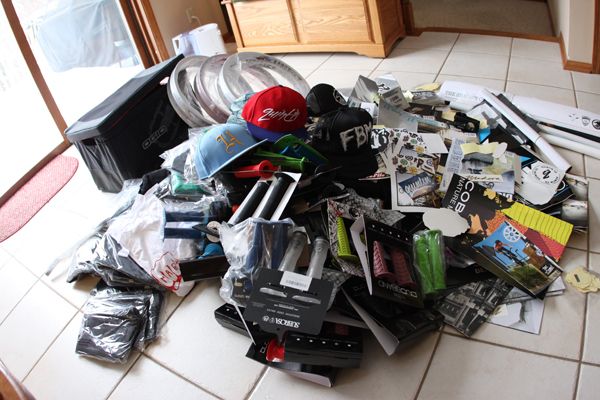 Loads of goodies from some awesome brands to hook everyone up with. I buried some of the bigger prizes (on accident) but then decided to keep them buried so it will be a surprise Saturday. This is all being given out, I don't care if you already have too much to carry.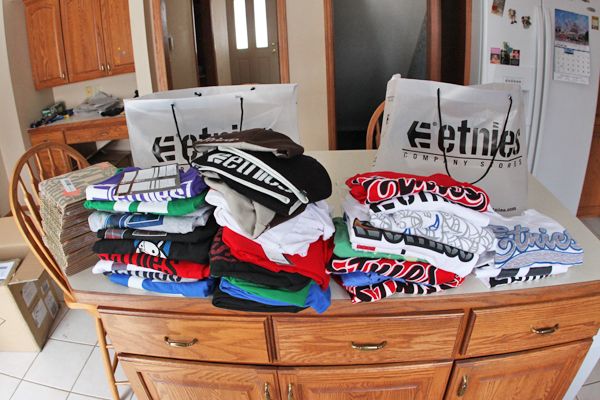 Etnies came through HUGE for the jam. They sent through about 40 shirts, a bunch of beanies, 2 coupons for free shoes and about 50 DVDs! This is just ONE of the brands that hooked it up so imagine how much stuff there will be given out.
I hope to see you out. It's going to be a good time!