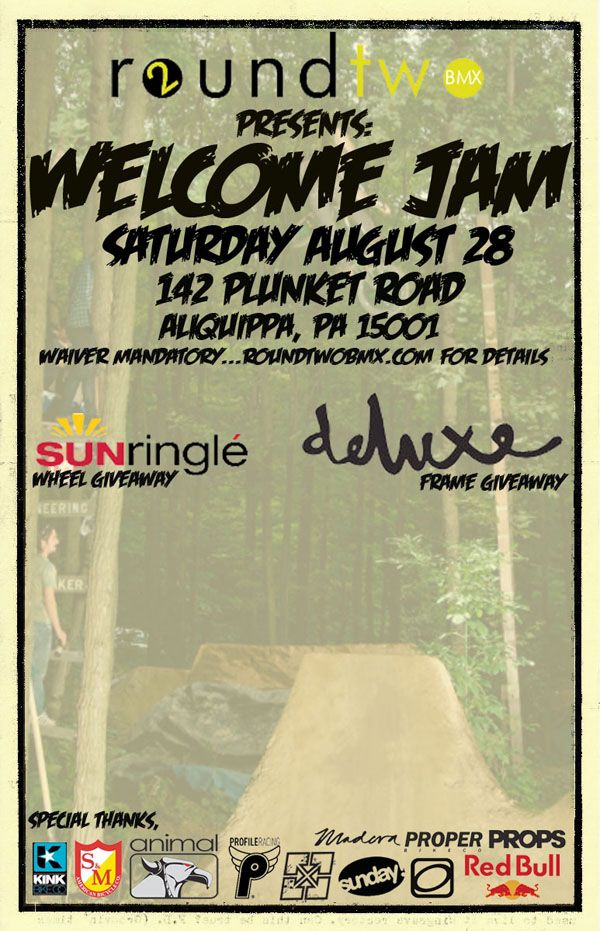 What do you get when you get two awesome brothers who can shred and happen to have some real dialed trails and know how to have a good time? Well, you get the Potoczny brothers and their annual trails jam that has been going on for years. The Welcome Jam is going down this year on August 28th and it's bound to be a damn good time. From the looks of it, I'll be rolling halfway across the country with the Sun Ringle crew starting this weekend and ending up at the jam on the 28th. I hit up Mark to get some more details about the jam and he sent over some photos and videos from the past jams to go with his answers for you! See you there!

How many years has the Welcome jam been going for now? It has been going on for a couple years if I remember right?
The jams have been going on for years. They just started out as birthday parties when Mike and I were kids and it kinda evolved from there. This is the third year it is known as the Welcome Jam. Before that we had a Square 1 Jam called the Kill Yourself Jam.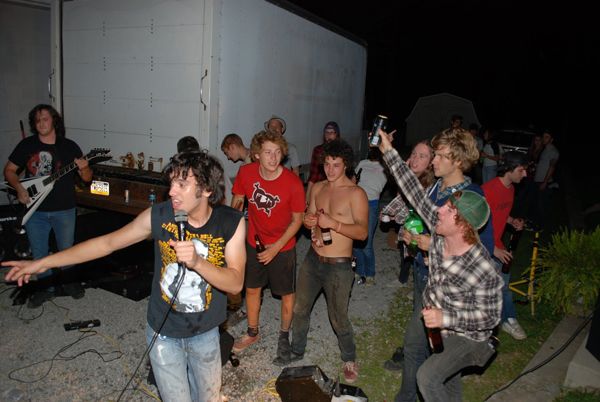 What exactly is the Welcome Jam all about? Is it just an excuse for you guys to get all your friends down to Pittsburgh for a weekend of chaos?
That sounds about right. More than anything it is just a weekend to share the trails with everyone. We are really lucky to have land to build on and I want everyone to have some fun.
Is it open to anyone and everyone or is it just kind of if people know you or a few of the people going?
The jam is open to everyone thats the point. There are too many BMX events out there where people sit around and ogle pros all day. I just want everyone to ride.
When is the jam going down? Is it just a one day thing or is it cool to be around for a few days?
The jam is Saturday August 28th, but it normally turns into an entire weekend of riding and friend camping out.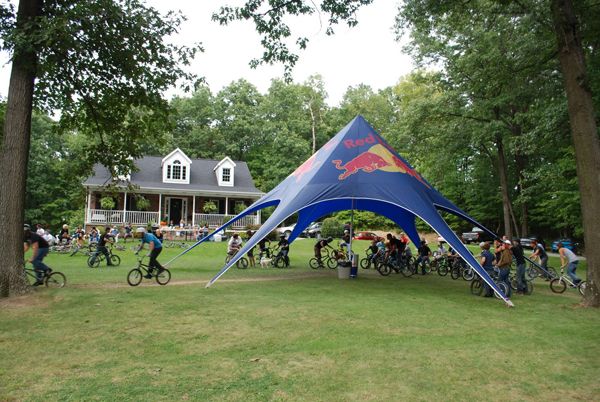 Where is the Potoczny Compound located?
142 plunkett rd, Aliquippa, PA 15001
Is it true that you guys have a bear and a lion on guard at the trails normally to keep trespassers?
No, just 3 house cats.
What kind of supplies are suggested for the weekend? Swimsuit, fireworks, and beer?
Bring food to grill, drinks, a tent if you want to camp out. We have a lot of room for tents.
I'd imagine Deluxe has a few goodies up for grabs. Who else is sponsoring the jam? Do you have any plans for contests or anything like that or is it just going to be a damn good session?
This year the main sponsors are Deluxe, Sun Rims and Round 2 bmx. Deluxe is giving away a frame and Sun is going to be giving awaya pair of wheels for the high air. Shane at Round 2 has been working on getting stuff from other sponsors as well and setting up a raffle.
Where are people supposed to stay? Pop up a tent or what? I'd imagine by now your couch is claimed? If not, I just called dibs.
We live out in the country, there is plenty of room for setting up tents.
Why should somebody from let's say… Minnesota, come alllllllllll the way down there for this jam?
To ride trails and hang out with friends all weekend? What else do you need?
Who are some of the bigger name dudes that have already said they would be making it down for this?
I'd look out for Doyle to be spinning some big jumps. He kills the yard. The entire Sun rims team will be there as well.
Anything else you want to say?
If you want to come early we will be riding and tuning in the jumps all day friday as well. See ya then.