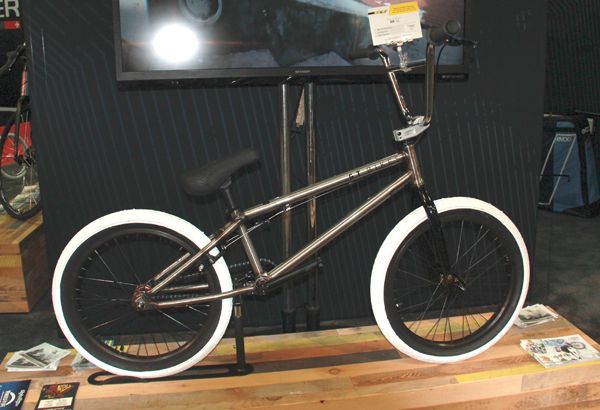 We swung by the GT Bicycles booth toward the end of the 3rd day of Interbike 2015 to catch up with our good friend and GT product designer / freestyle team manager, Ben Ward to catch up and to get a closer look at their full range of 2016 complete BMX bikes, a prototype frame and a handful of prototype parts from bars to cranks to a stem and more. Ready to see all this? Let's do this!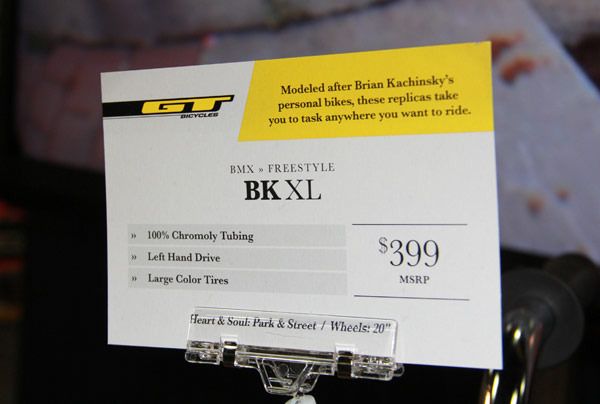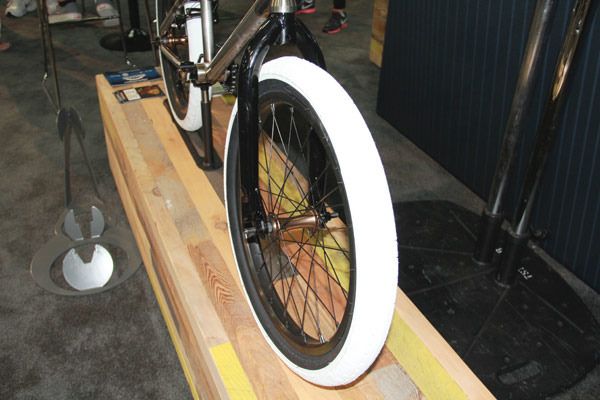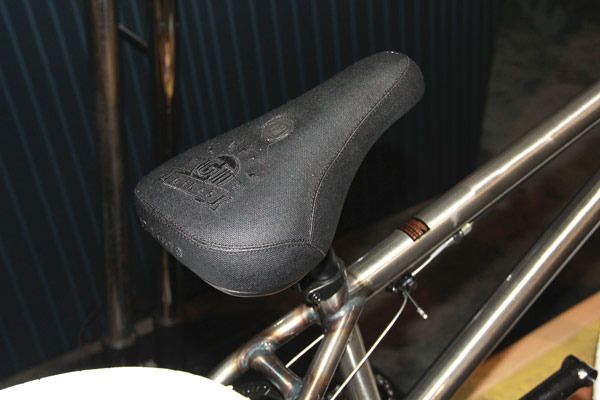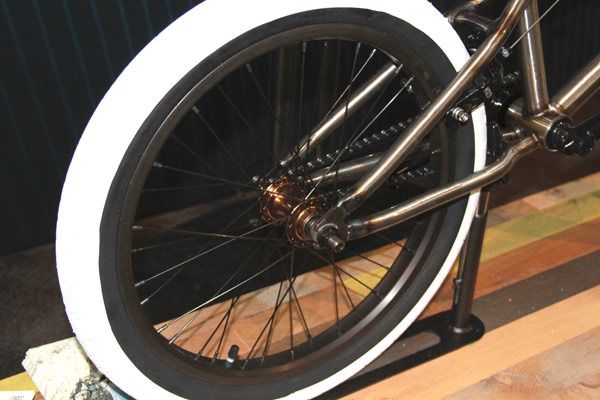 The Brian Kachinsky signature BK XL complete is looking real good. Stoked to see Brian get a signature complete. That price tag is real good, too.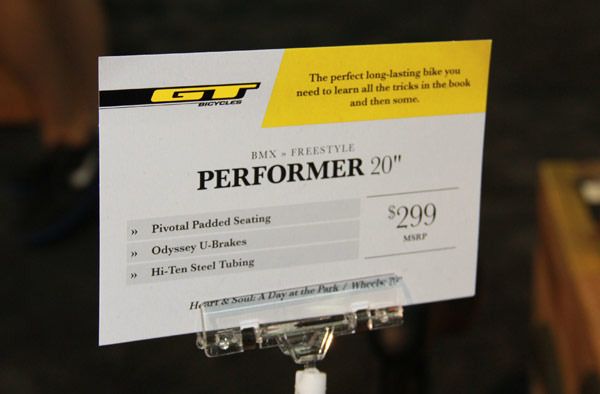 2016 Performer!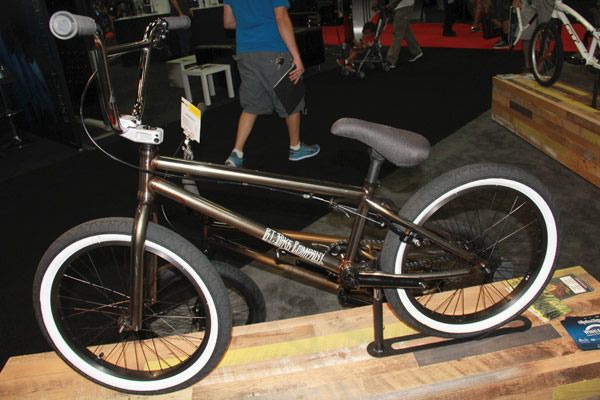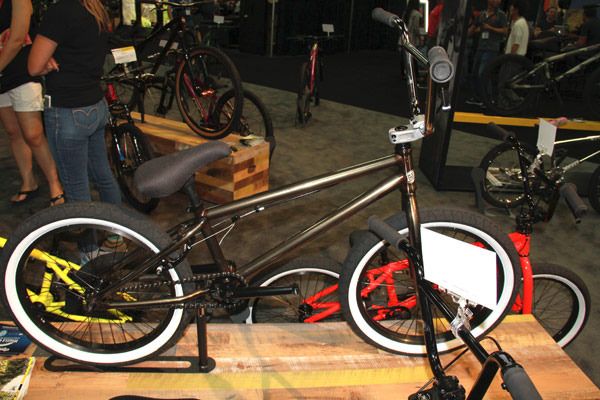 Kind of hard to see, but the frame has a rad paint job.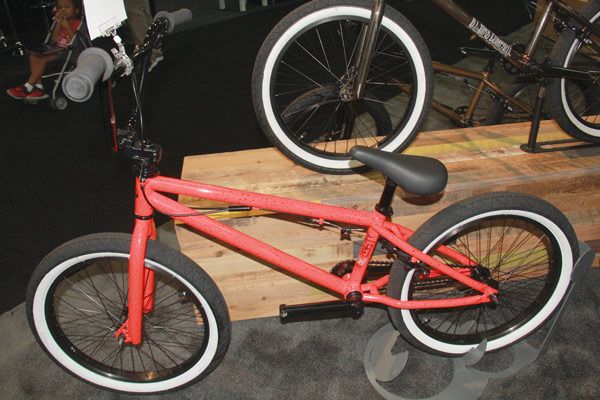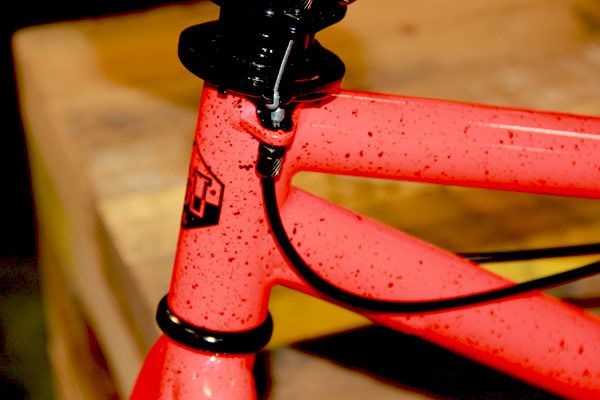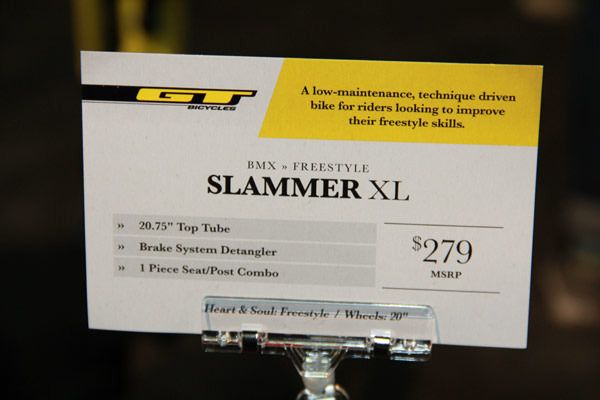 Kind of blew the color out on this one. It's actually red and black.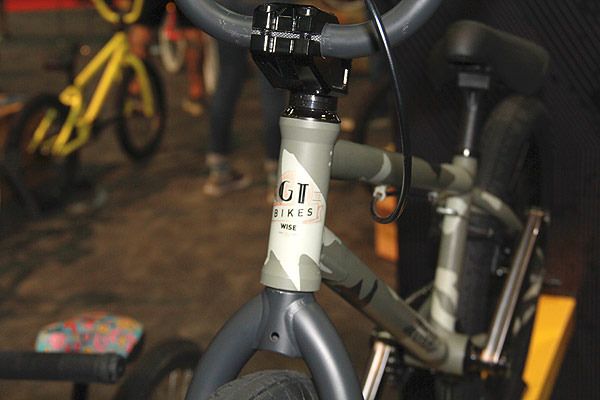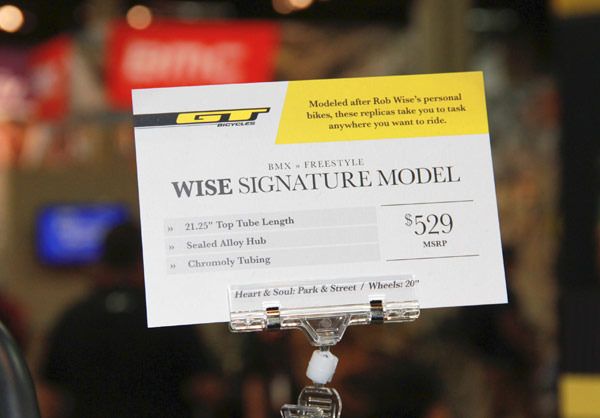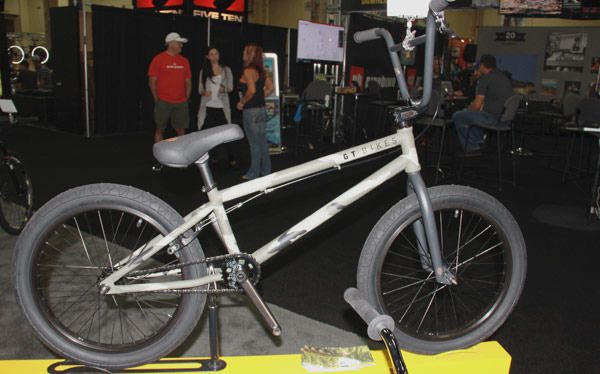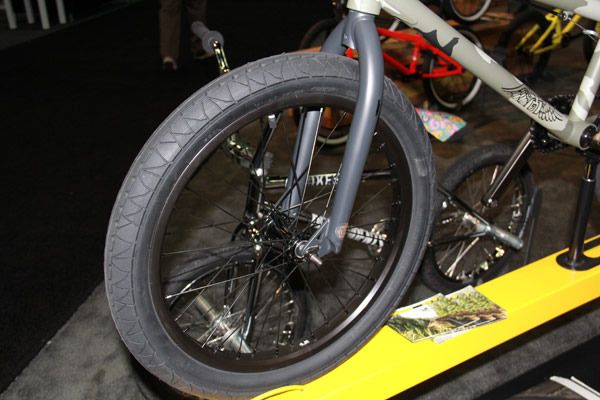 How good does Rob Wise's signature complete look!? Digging the camo color.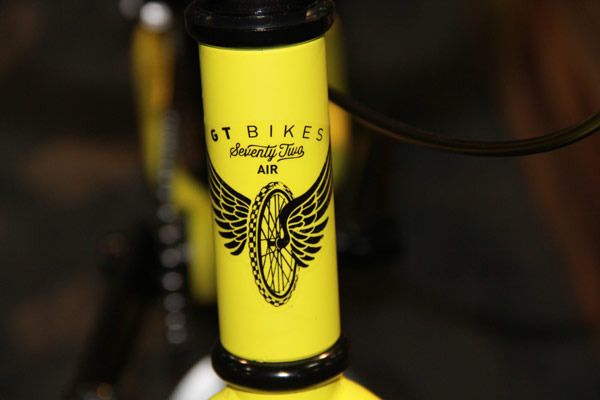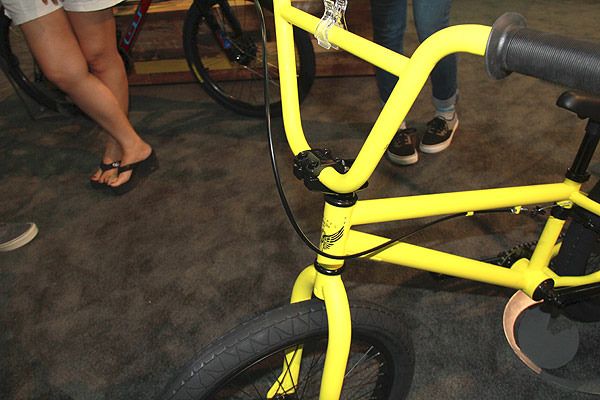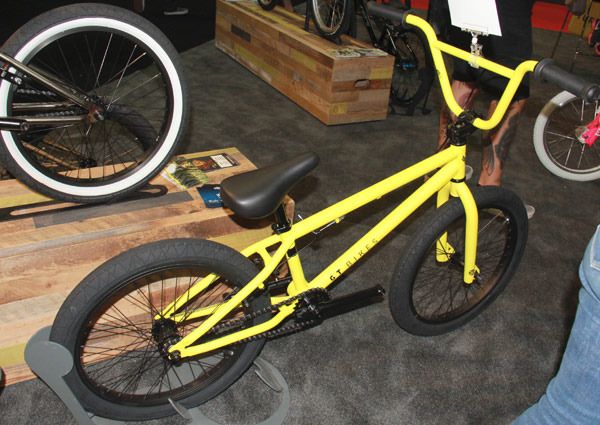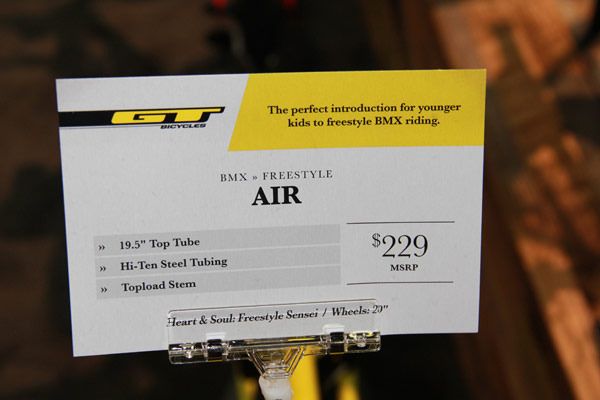 Stoked to see GT sticking with the classic bike names.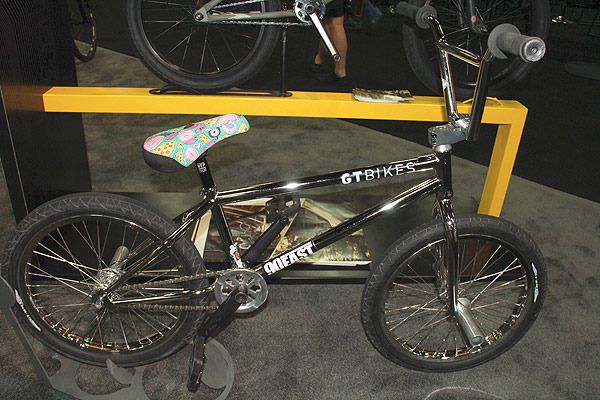 Ben Ward's personal bike was on display and it featured a bunch of prototype aftermarket parts that are in development like the Brian Kachinsky signature frame…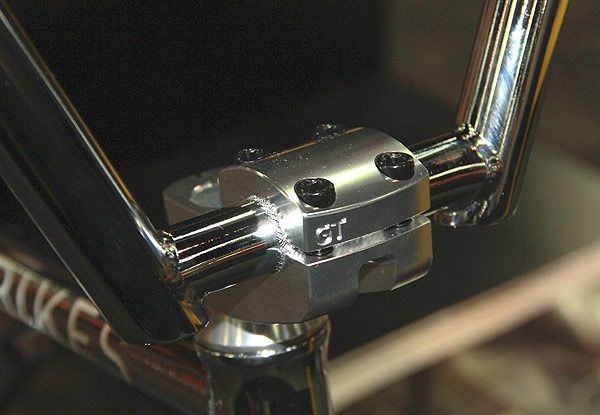 New topload stem that's in the works. Clean and simple.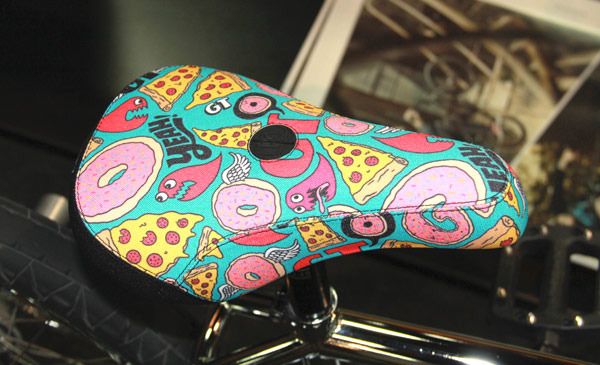 Mmmmm donuts and pizza seat… Who would be stoked to see that pattern on the sidewall of the Pool tire?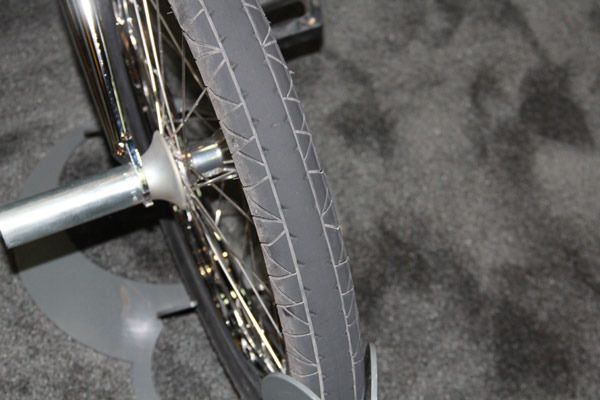 The Pool tire is coming back and it's going to have a few unique color options that may happen…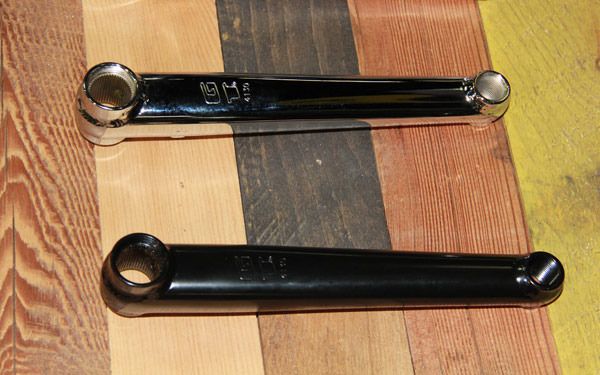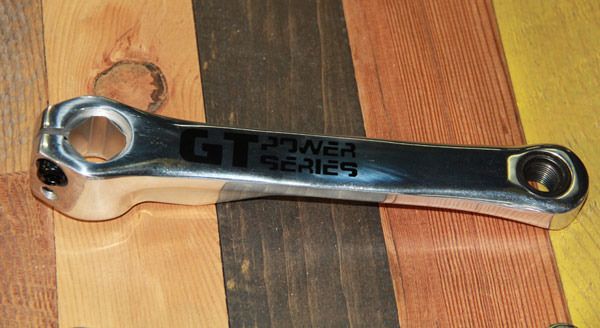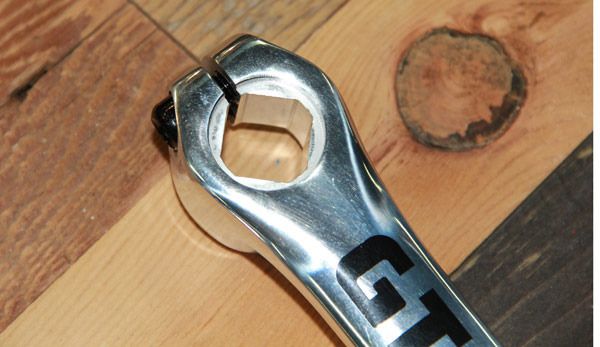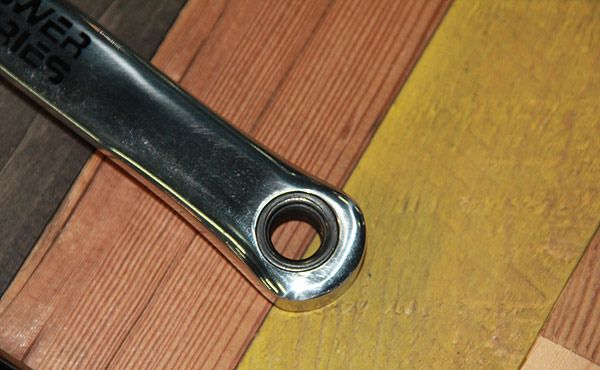 GT Bicycles are bringing back the legendary Power cranks with a more modern twist. As many of you older guys know, these cranks were hugely popular back in the day and Primo's Powerbite cranks are based off them. We can only imagine how many of you are already waving your money at GT to get a set of these…
GT's classic and original 4-piece bars are coming back with modern geometry, materials and construction. They look damn good.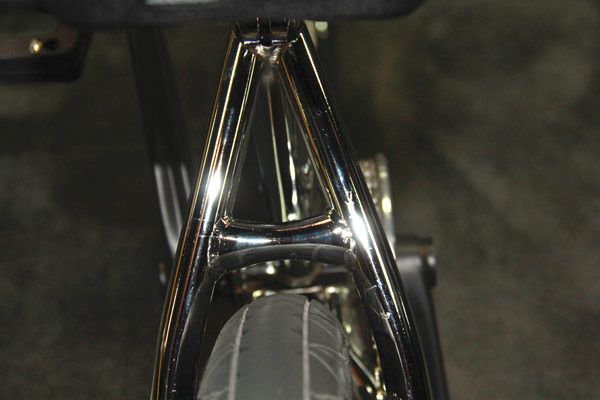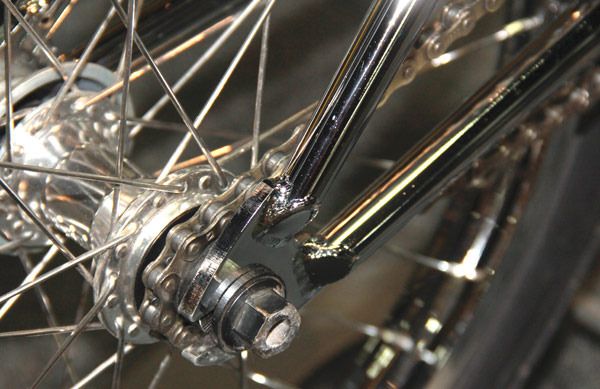 Here are a few close up detail shots of Brian Kachinsky's signature frame that GT are working on. We will get full specs and details as soon as they are available! We already know this thing will be strong because it's designed to hold up to the riding Brian does. Man stuff.
So, that wraps up the GT Bicycles booth! Stoked to see what Ben Ward has been working on this past year and really excited to see where the future of the brand goes. We do have a feeling GT will have a much stronger presence in the freestyle side of BMX again, that's for sure!
Questions? Let us know in the comments!
Check out more from Interbike 2015 here –> Interbike 2015
Navigate to next or previous post with keyboard arrows or by swiping left or right on your phones screen!
Watch more BMX Videos.
Check out these Bike Checks.
Check out more news, products and videos in the DAILY SECTION.
Customize a bike with the BMX Color App.
Head back to the Front page!.