If you happened to catch the Rapid Response I did with Brian on the Dig site a few weeks ago, you might have noticed him talking about being back at DuFFs. I was always following what Brian was doing with Beloe fairly close, so when he told me it was getting shut down months back, I was curious what had happened. I finally got Brian to give me the story about what happened, and where things are going for him. You can also see what Jimmy LeVan's new shoe will look like, along with the new G4 shoe. Check it out!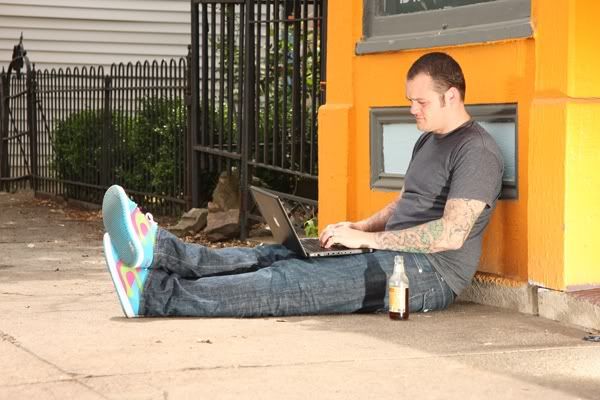 Alright, so you are back at DuFF's, so lets start this out. What is the full story of what happend with Beloe?
The people backing Beloe were losing money with other companies that they were backing, and they had to trim some stuff. They wanted the "next big thing", and I wasn't really interesting in whoring out everything. I am genuinely stoked to be back at DuFFS though. The company is in the right hands now. People that really want what it best for the longevity of the brand, and want to do thing the right way.
You went low key there for a while, wasn't there some sort of lawsuit involving the investors and you? How did that all work out?
I laid low for a bit because it was a pretty big blow to lose something that I had worked so hard on, and cared about so much. It really took a lot out of me. All I have to say is, I have a great support system of friends and family that really helped get me through a rough patch. As far as a lawsuit, it never came to that. I just wanted people to have to take some responsibility for promises that were made(in writing), and then broken and dismissed like they never existed. In the end, it worked out. I'll never speak of those people by names, because they don't deserve it.
If you could have gone back and done anything differently, what would you have changed? Do you feel like things would have worked out better if the resession didn't happen?
In hindsight, I don't know that I would change anything. I learned a lot of do's and don'ts that will only help me grow with DuFFS. As far as recession, I don't know. Things have definitely slowed down for some people, but if you plan things, and don't depend on things you can't control, you're probably going to be OK.
Can you see yourself working towards starting a new brand again or are you going to see where things go with DuFF's?
I have no intentions of leaving DuFFS again. Before, there were some issues behind the scenes I wasn't happy with. That's why we(Russ and I) left. Those problems are gone now.
The people running the company are rad, and the product is better than ever.
Were you working with any other offers from other companies, or thinking about venturing into something different from shoes before you accepted the deal with DuFF's?
I heard from a few companies. A couple of big ones, and a couple that didn't even exist yet. You'd really be surprised at some of the people that want to start shoe companies. I debated getting out of footwear all together, but ultimately, it's something that I have a passion for, and luckily, DuFFS wanted me back. I'm really comfortable here.
Will you be bringing any of your Beloe styles over to DuFF's or are you going to be working on some all new ideas? I know that Nathan Williams shoe was looking real good.
There are a couple of things that I was particularly stoked on bringing out with Beloe. If there's a place for them here, maybe, we'll see. As far as Nathan's shoe goes, who knows? I really liked that shoe. Somebody at another company attempted to make one that looks a lot like it, but failed. I obviously wouldn't to do that same exact shoe, but there were some really cool elements to it.
With there being more and more "BMX specific" shoes coming out these days, what would you like to see changed as time goes on? I know brands like Lotek have been getting a lot of requests to go back to their older styles after changing things up?
"BMX specific" is a pretty relative phrase that gets thrown around by a lot of people. Is it BMX specific because you ride BMX and make shoes? Or do you actually make something that makes it a better ride? We have 2 different BMX team edition shoes out right now, the 4130, and 4130 low. A Jimmy LeVan shoe that will be coming out in a couple of months, but the Gambler is probably still one of the most popular shoes to ever ride in. It's in a lot of people's top 5's. We have an updated version of the Gambler coming out this summer also. On the re-issue thing, I don't really know. I can't speak for Rich, he has his own thing going on with Lotek and Fremont, and a lot of kids are into it. I've always believed that things should evolve though. You should be better at what you're doing today, than you were 5 years ago. If not, find something else to do.
I've always wondered this, how did you get into shoes in the first place? Was it something you imagined you would be doing for a career when you first got into it?
I had no idea what I wanted to do when I "grew up". I've always been a bit of a sneaker freak. Jimmy had just started riding for DuFFS, and they had sent some of us shoes also. I happened to literally call at the right time. The president of the company answered the phone, and I told him that I would love to work for them in any capacity that I could. They had just undergone some shake-ups, and there was an opportunity with them. But don't think that was the first time I had called them, or any other company for that matter. You have to be persistent, without being bothersome. It's a pretty fine line to walk. Take what you can get in the beginning, work hard, and it will lead to better things.
When will we start seeing some of your work for DuFF's popping up?
Maybe there's already some stuff popping up….. Did that blow you're mind? ha ha. Really though, as far as design goes, Stacey Lowery does a bangin job on our shoes. There is a co-lab project that I was working on with Beloe, that we'll be doing at DuFFS. Other than that, I'll help with anyplace I'm needed.
Anything else you want to say?
Just a really special thanks to all those people that helped me through a rough time. Melissa(couldn't do anything without you), Jared, mom, Chris Mahaffey, Mr James Menard LeVan, Tunney, Ron Bonner, Bauer, Crandall, Adam22, you Kurt. Albes, Dan's and QBP for not hating me. Alex, Daniel, Stacey, and the rest of the DuFFS crew.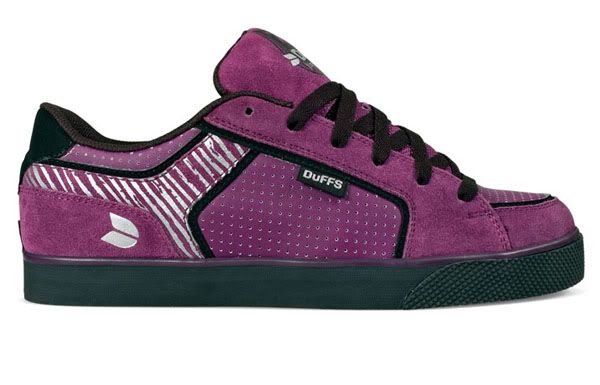 Two shots of Jimmy LeVan's new shoe called the "Forge"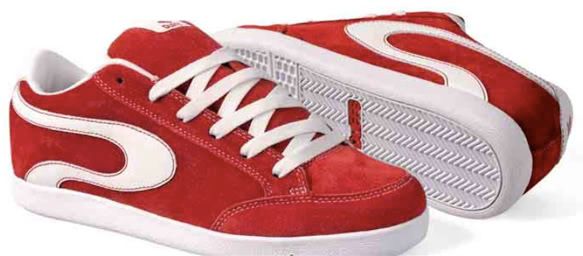 New redesign of the "Gambler" from DuFF's now called the "The G4"