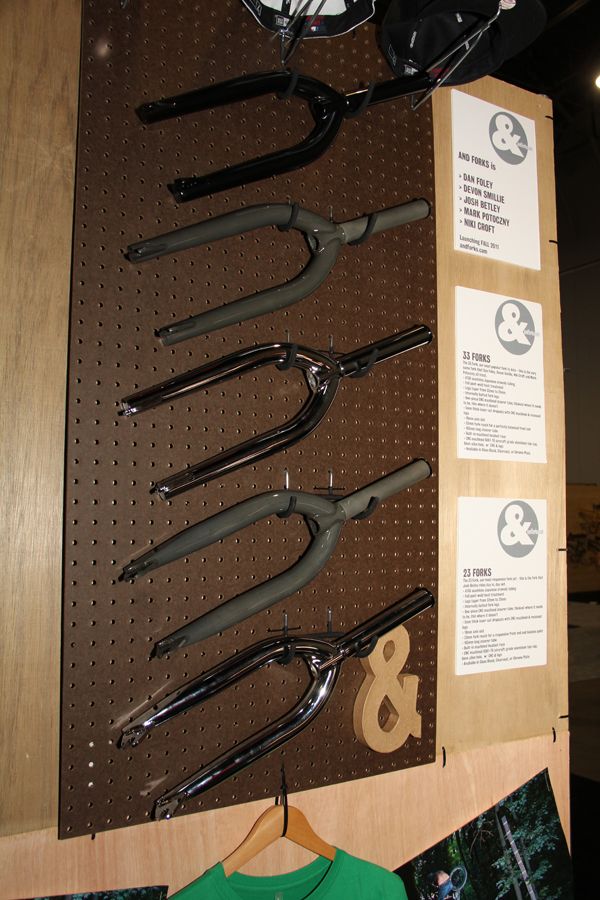 Well, I couldn't hit the Deluxe booth and not hit the And Forks product too! Imagine, if it wasn't for that On the Horizon that dropped the other day you would have had to wait until today to find out about it… Let's take a look!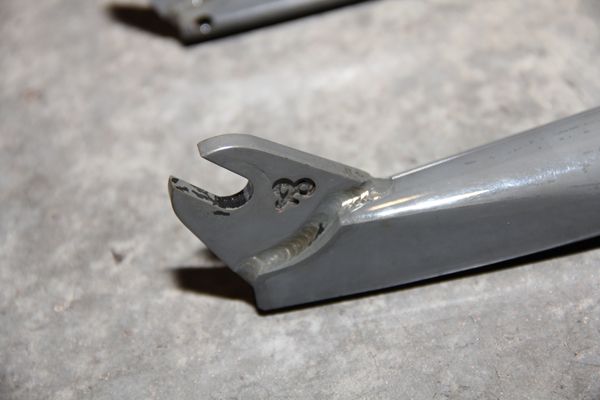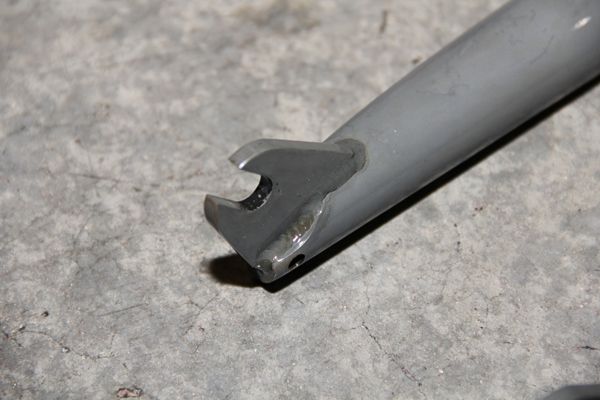 Take a look at the 23mm offset's drop outs. Those welds look proper to me.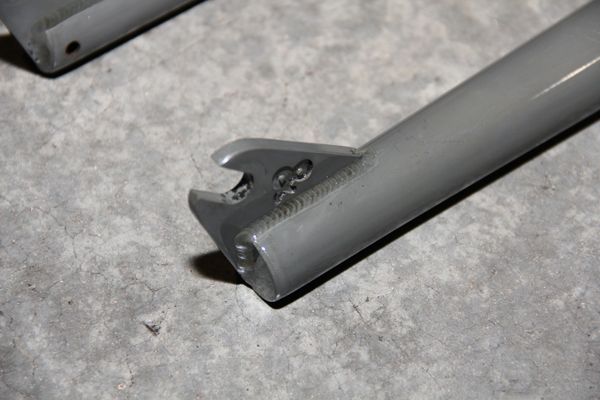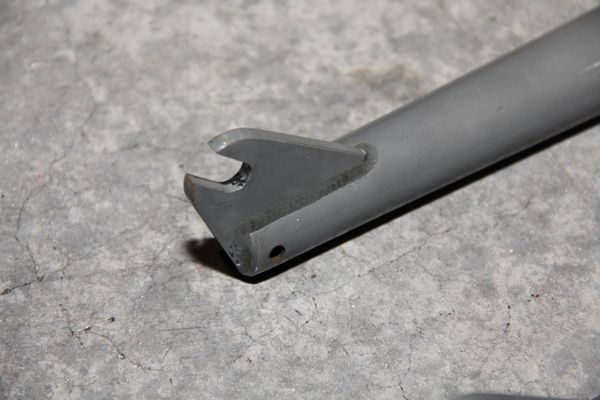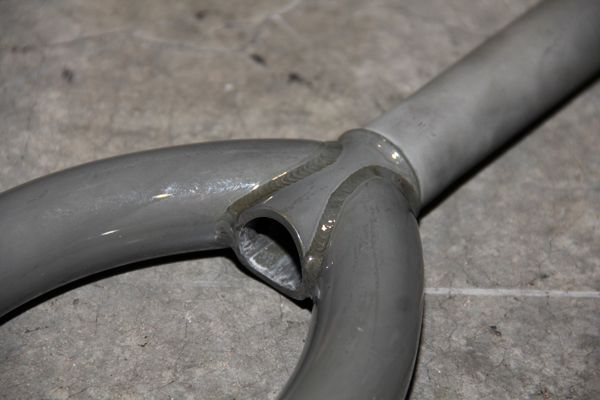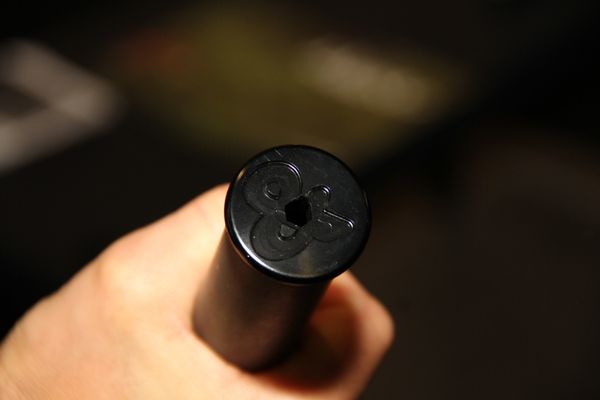 Here's the 33mm offset forks. If you notice, the drop outs are different. Real sturdy units.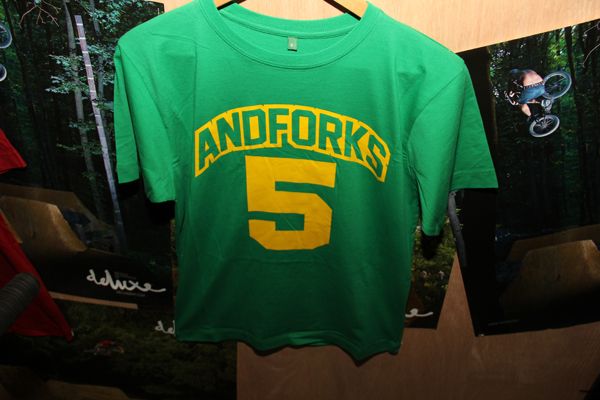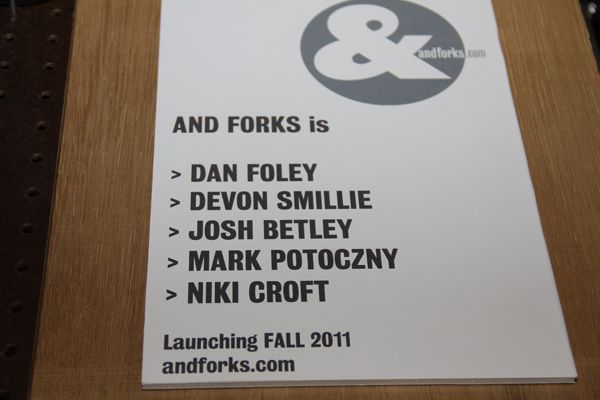 The team is stacked…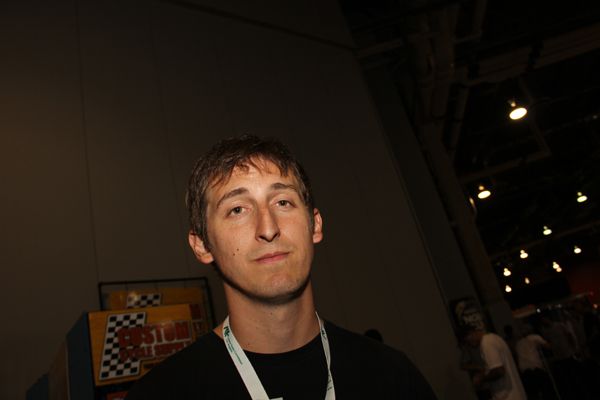 Snuck this one up on Potoczny. It almost looks like he was prepared. I heard it will be his new Facebook default.
Welp, that's And Forks making its Interbike debut. The simple concept and solid product seems cool to me. I'm interested to see where it goes and how people take to it. Good product, good team… What do you think?
Any questions? Leave it in the comments and I'll try and track down an answer for you!