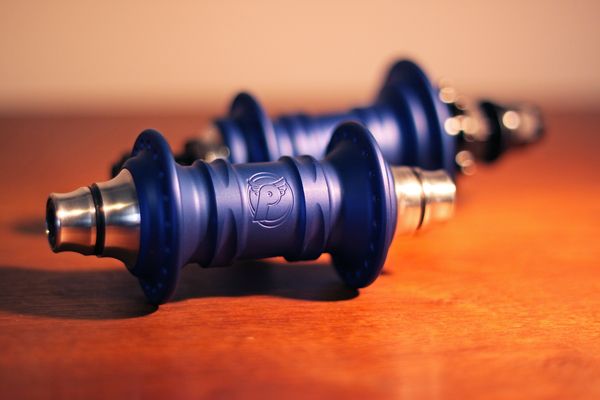 Ever since I've started riding 10 or so years ago, there has been a brand in BMX that I remember hearing people swear by time and time again. That brand would be Profile Racing. The U.S based brand out of Florida that produces the classic hubs and cranks that have stood the test of time from riders all around the world. I've had two sets of these Mini hubs sitting on my desk the past few days and just looking closely at them, it's no wonder why they have become so popular over the years. I figured it would be pretty cool to take a closer look at these hubs and give you guys a little more insight as to what makes these hubs so special. Let's take a look…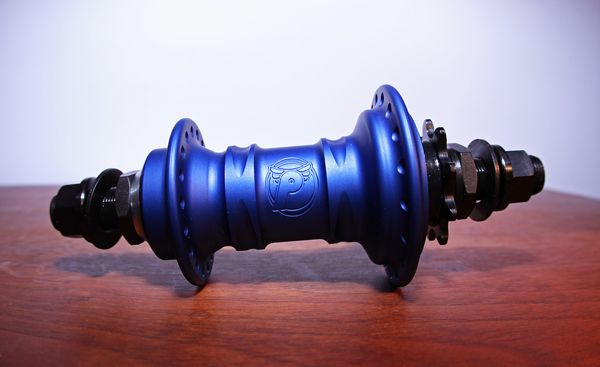 Hubs are a fairly simple concept, but complex construction. There's the shell, bearings, axle, cone spacers, lock nuts, driver and axle nuts. Then you can look at it from a bunch of different perspectives. You could alter the shell to have higher flanges or lower flanges or even do extra machining to save some weight like Profile did with the Totem hubs. You can alter the axle by doing female axles or even a titanium axle to save some weight. Drivers are available in multiple sizes, right or left hand drive, titanium option, or even with some work with the shell, add more pawls like they did with their Elite hubs for quicker engagement. Hell, you can even change out the color of the cone spacers and add a hub guard for grinding. It seems like Profile have expanded their line and added options to cover it all.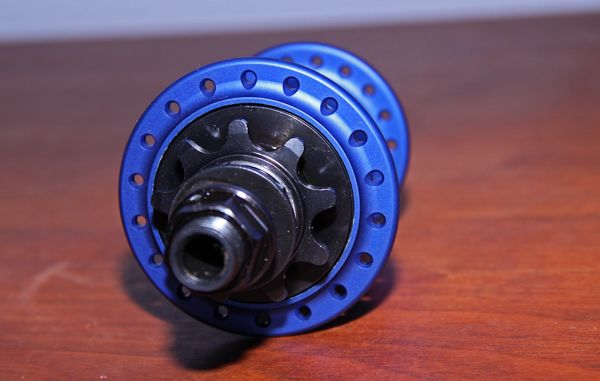 But why are Profile hubs so popular? Well, by looking at the hubs, you can tell it's the quality. These hubs are precisely machined out, and hand built by their employees to ensure they are spot on. I know for a fact that the hub you are looking at in the photos was put together by the one and only Matt Coplon prior to shipping it out. It's the quality over quantity thing that they have that you might not find with the cookie cutter hubs coming through from Taiwan with a brands logo stamped on it.
All right, so what are these Mini hubs made with? The hub shell is made of a lightweight 6061 aluminum that is machined for maximum strength and maximum weight savings with 36 or 28 spoke hole options. The rear hub has a high and low flange due to the driver side, where the front hubs both have low flanges to minimize weight. The rear hub comes with a 14mm rear chromoly axle that is gun drilled for additional weight savings. The front features a 3 piece 3/8th's female axle up front. The chromoly one piece driver is available in 8 – 11 tooth options and 12 – 18 tooth if you go with a cog and lock ring for those of you who don't like the small gearing. Available in right or left hand drive options.
That list above is just the stock kit. You can customize the front axle with 3/8th's titanium bolts, 14mm hollow chromoly male axle or a 14mm solid titanium male axle. The rear hub has axle upgrade options like a 14mm solid titanium axle or a 14mm hollow titanium axle. The driver is also available in chromoly and titanium options. There's even titanium bolts, which I'd recommend if you plan on getting a titanium axle since the chromoly and titanium combo doesn't mesh well.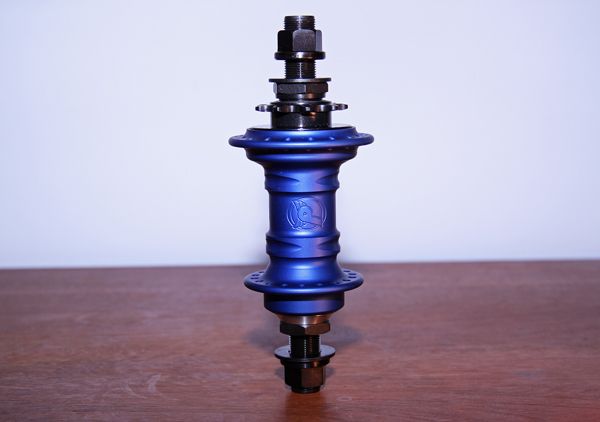 The driver on the rear hub is unique with its 48 points of engagement and 4 pawls. This helps prevent slack and wear on the pawls that could lead to skipping or ghosting. If you don't feel like that's enough, maybe the Elite hub is ideal for you. That particular hub and driver creates 204 points of engagement with 6 pawls instead of the usual 3 or 4 on most hubs. The Elite is designed for racing with a driver for pegless and trails riding.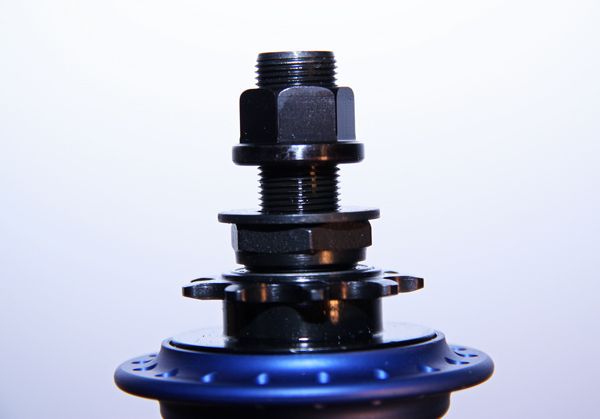 With all of the upgrade options and existing machining, these hubs end up being some of the lightest and strongest on the market. If you were to completely upgrade your rear hub to the lightest setup, you could get it down to about 12.9808 oz. or 368 grams. The majority of other hubs out land between 14 and 20 oz.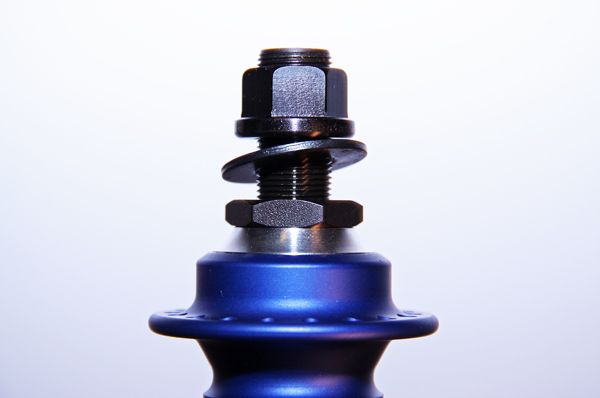 Obviously, with the quality, comes a little bit of a higher price tag. A stock Mini rear hub with 9 tooth driver will run you about $209.99 on Dan's Comp with the front going for about $99.99 – $114.99 depending on color. However, you could save a few bucks if you were to get the set. If you picked it up on the Profile Store, you could get both hubs for $315.95. It's a little spendy, but the quality makes it worth it. I've seen these hubs hold up for years with abuse galore. I don't remember where I saw it, but I saw a shell that was absolutely shredded from grinding and still ran smooth after 6 years.
Profile also offers a rear hub guard for about $29.99, or the front for $34.99. I'm just using Dan's Comp as an example. Prices vary a little bit between stores, but it's all available everywhere.
Everything you could need from the hubs to the small parts to fix the hub can be found on Profile's Web Store, Albe's, Empire and pretty much every other mail-order and bike shop that carries BMX. That's another pretty amazing thing. Pretty much any shop you can think of can get Profile product for you. I think that says something about the products they produce if everyone is willing to carry it.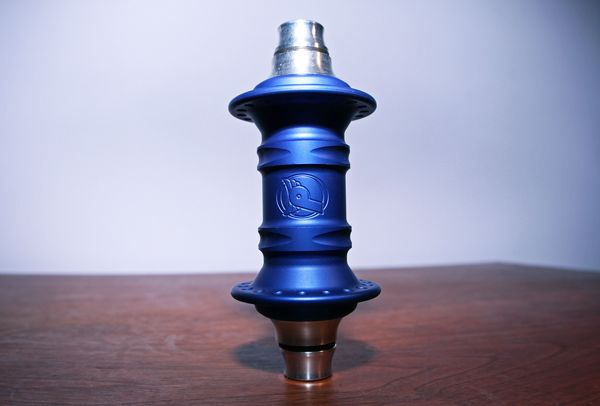 That's a closer look at one of the most popular hubs in the BMX world. I'd like to thank everyone at Profile and Madera for their ongoing support through content, and now sponsorship of The Union. There's no way I could do what I'm doing now without guys like Matt Coplon helping me out. Support brands in BMX that produce quality products that you can rely on.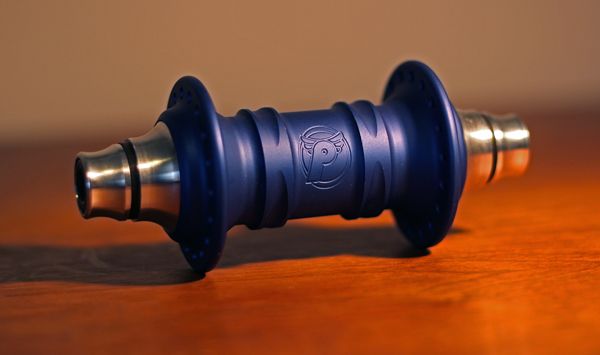 We want to hear from you! Let us know what you think in the comments below!
VISIT: FRONT PAGE // DAILY SECTION // BMX COLOR APP // BMX VIDEOS // RANDOM // BMX Games