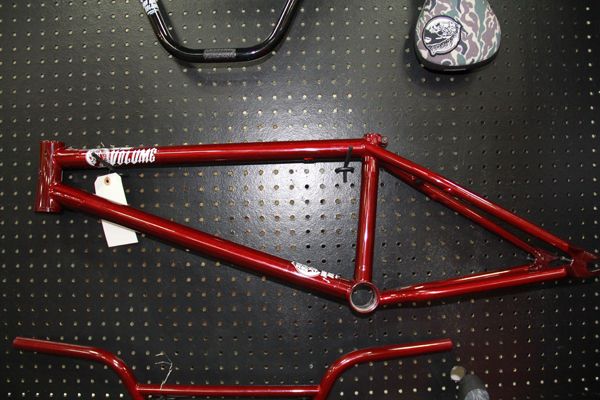 We're covering some solid ground today! Let's keep this part going. Next up on our list was to bug Brian Castillo and see what he has been cooking up out in California for Volume Bikes and Demolition Parts lately! They ended up having a handful of new items that you're going to want to get a look at! Let's do this!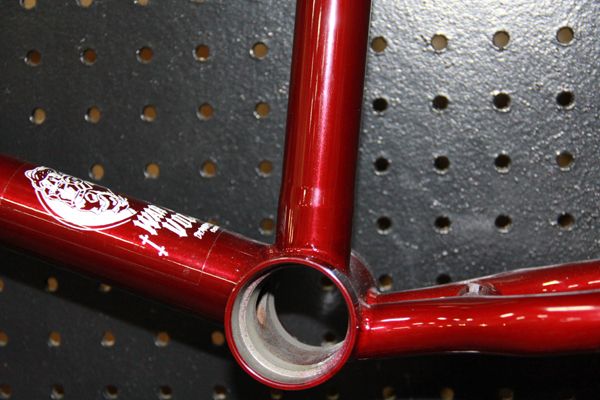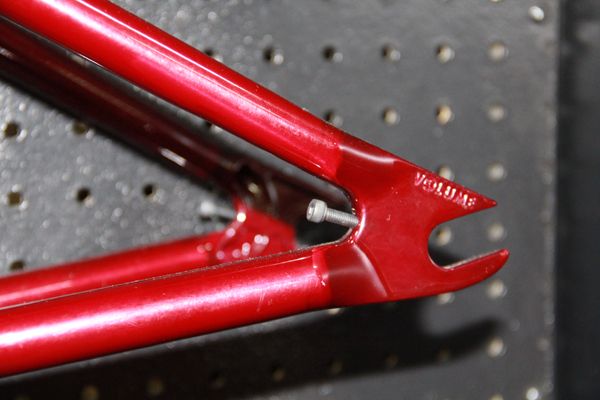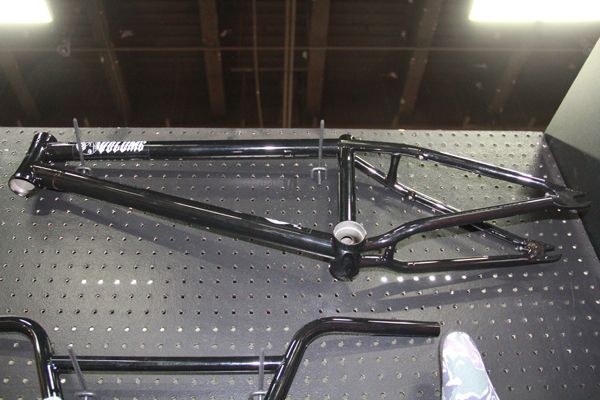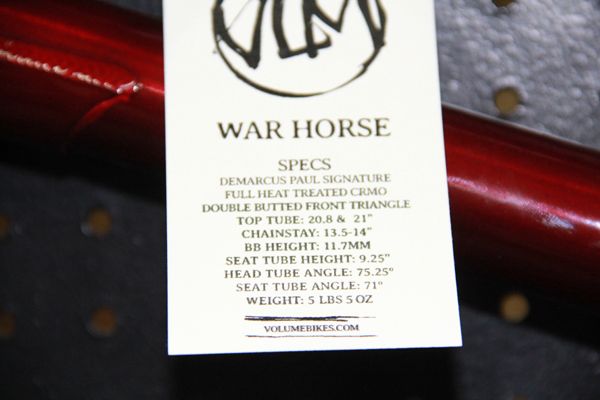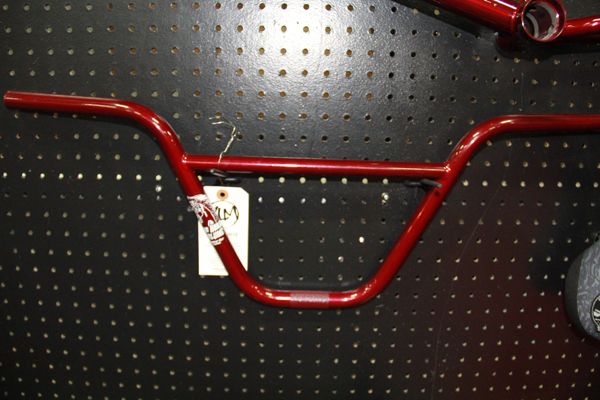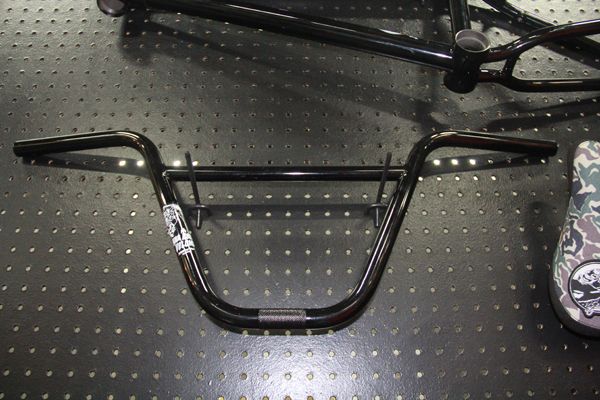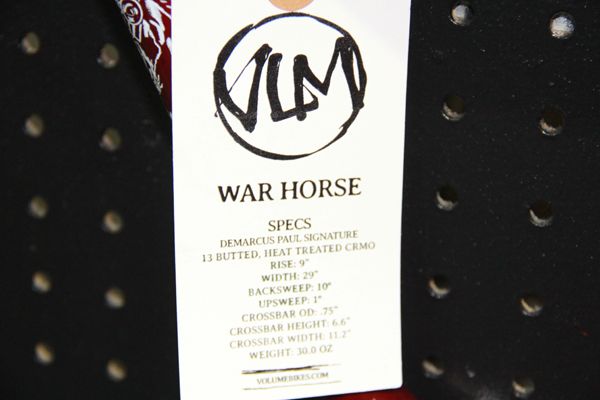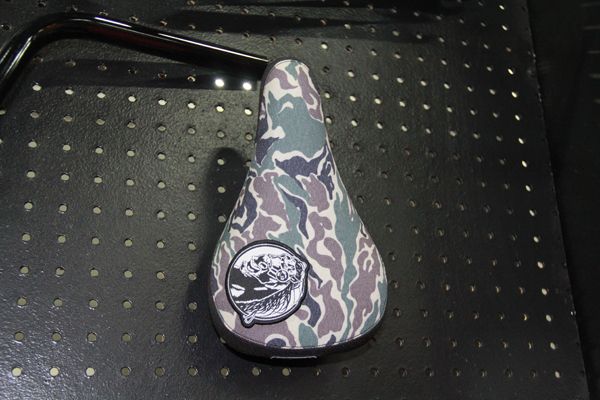 Demarcus Paul getting a very well deserved signature line from Volume Bikes! The Warhorse line will have a frame, bars and two styles of seats that will be available in Pivotal and Tripod versions.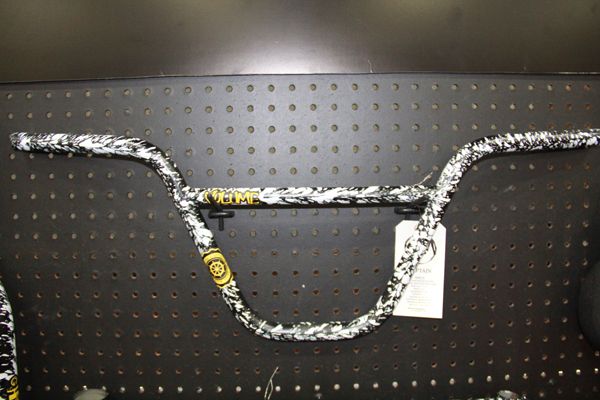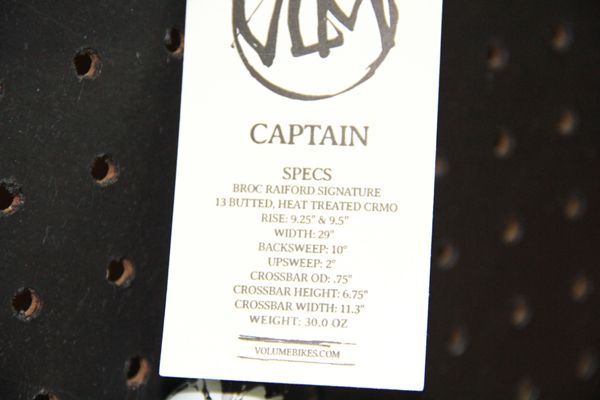 Broc Raiford's signature Captain bars.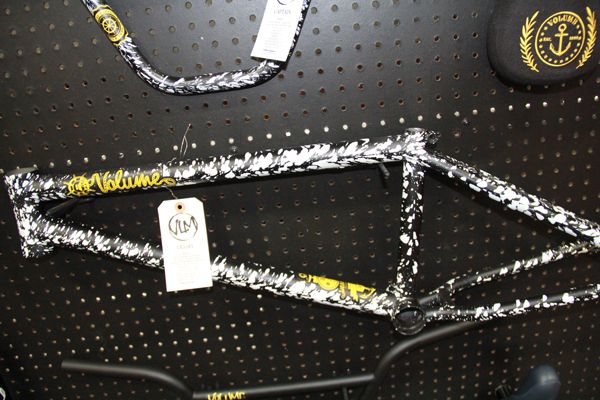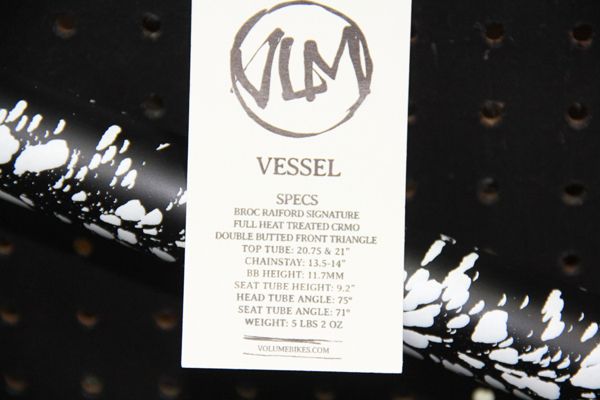 Broc's signature Vessel frame.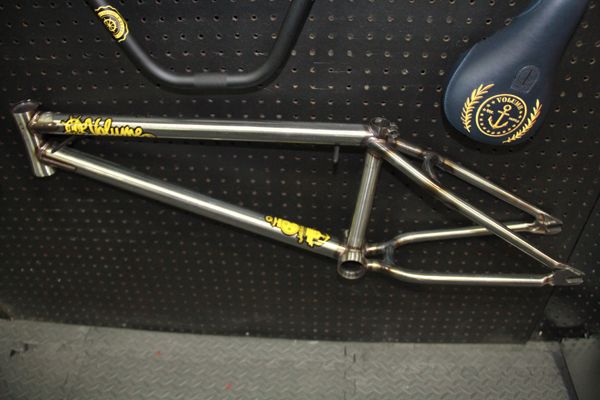 Also available in more tame color options…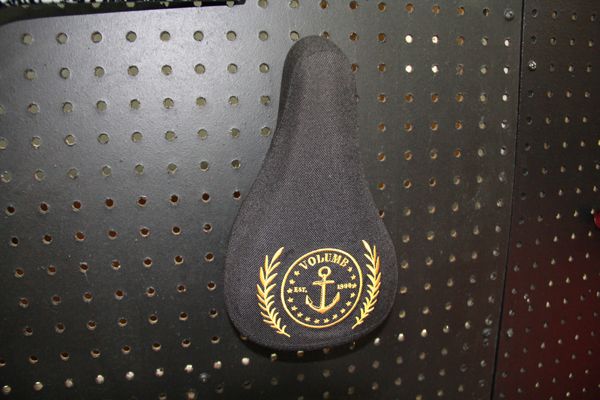 Nautical seats in Tripod and Pivotal versions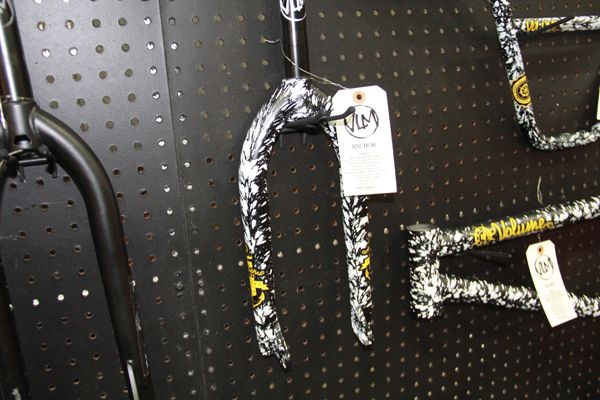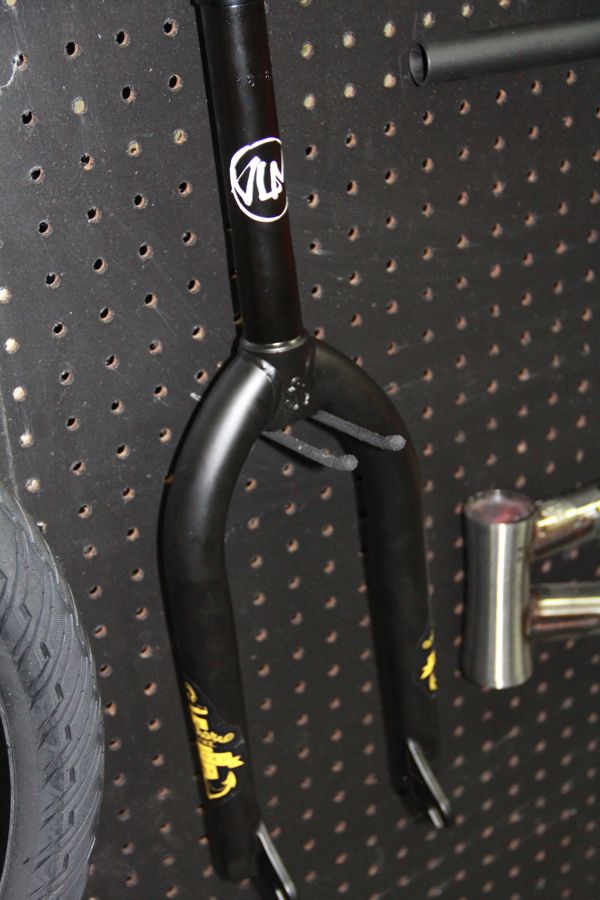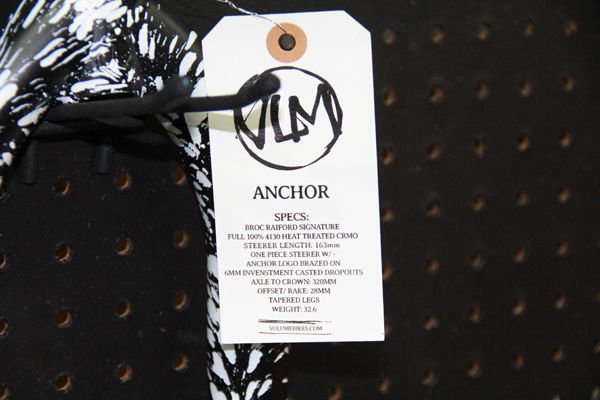 And finally Broc's signature Anchor fork.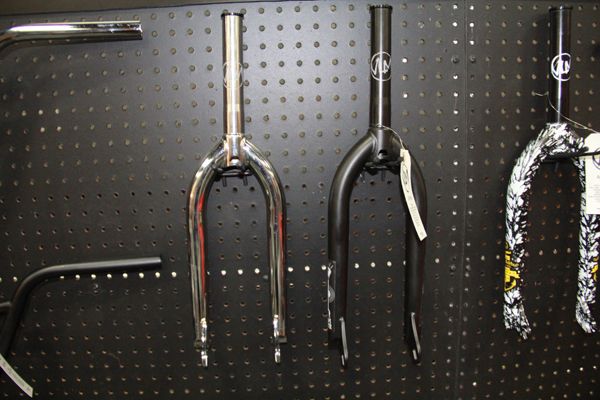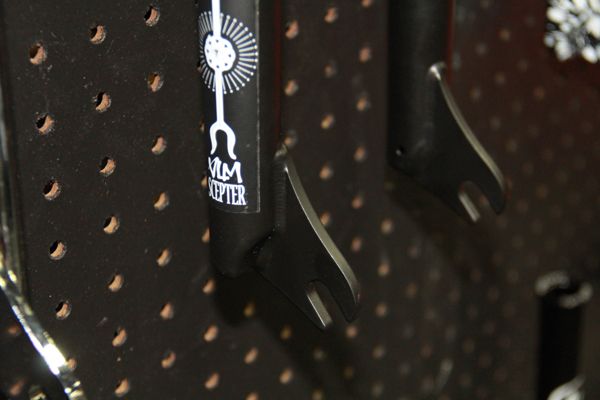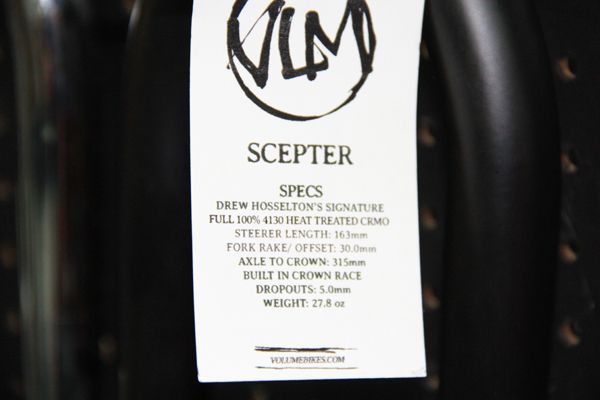 Drew Hosselton's new Scepter fork to replace his Hatchet fork that has been out for a few years.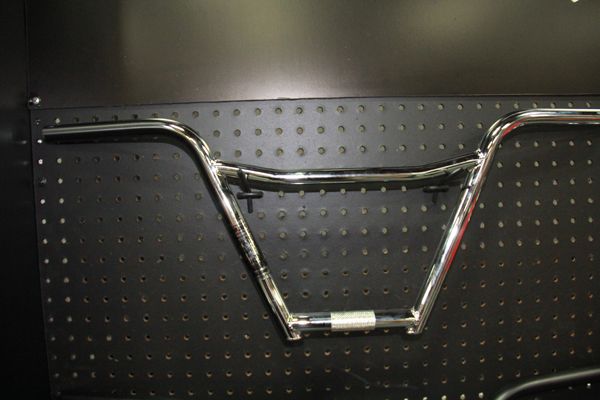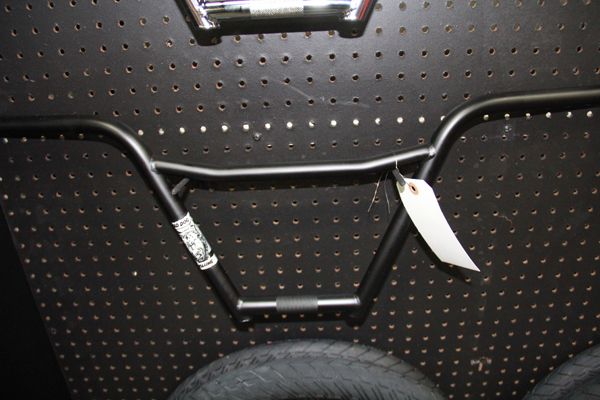 The Mad Dog bars! 4-piece goodness.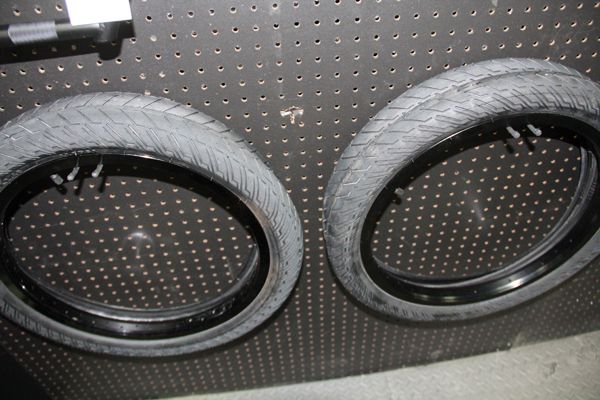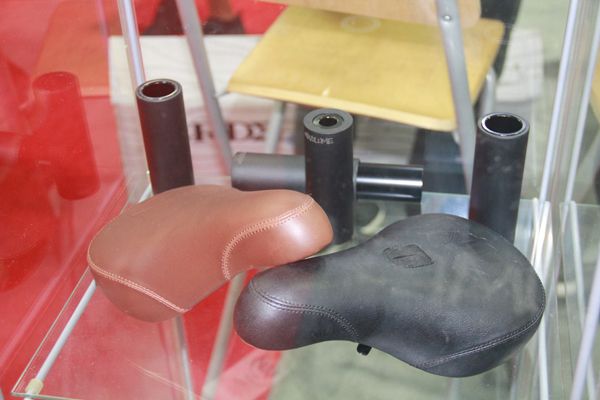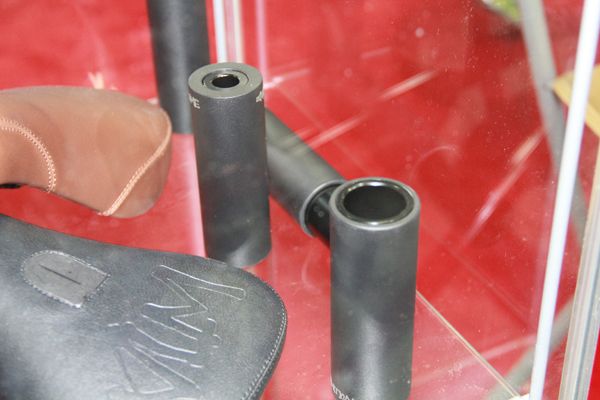 Oh yeah, there are some Demarcus Paul plastic pegs in the works, too!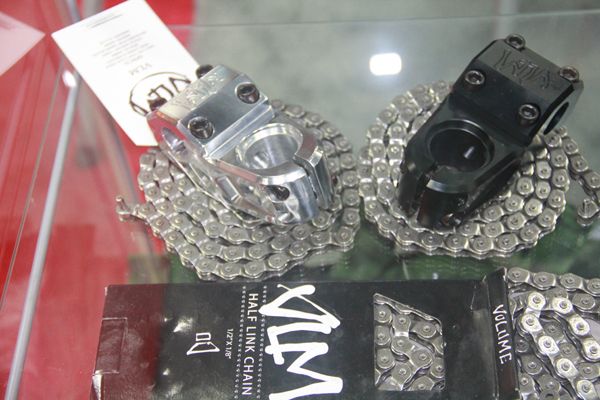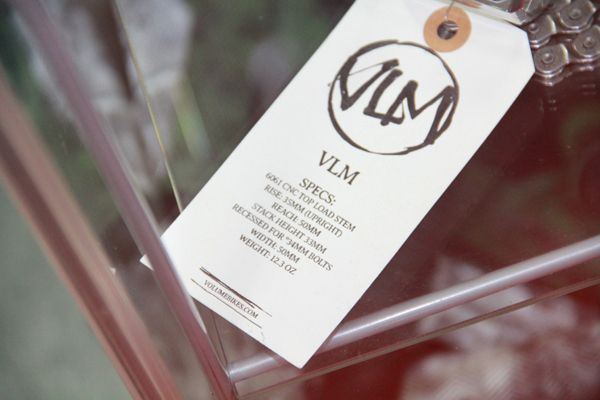 The VLM stem has been available for a little while now.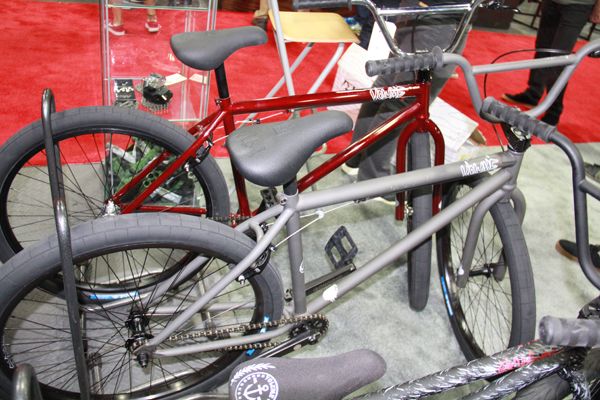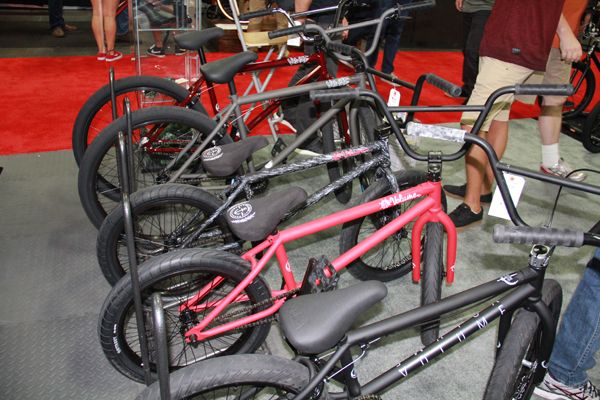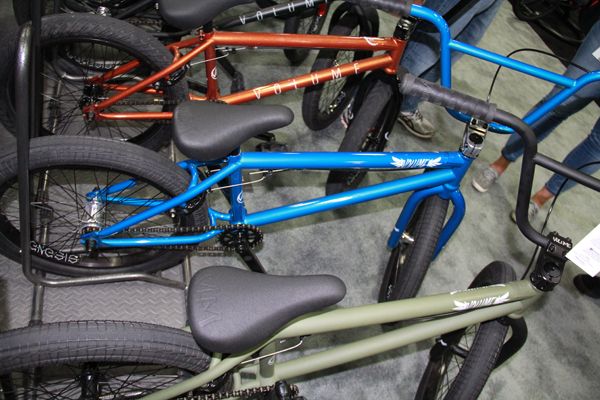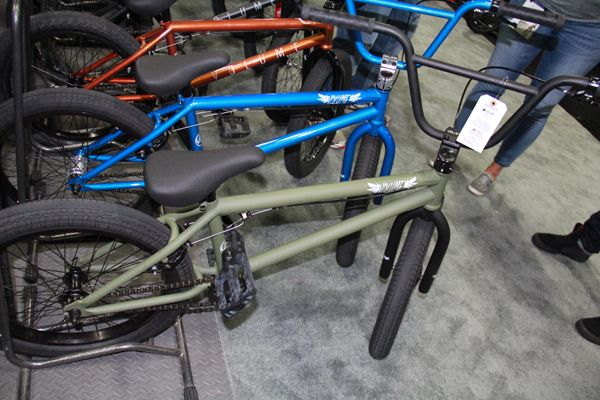 Volume have a full range of completes once again and they look real good. You can get a much better look at the bikes here — Volume Bikes 2016 Complete Bikes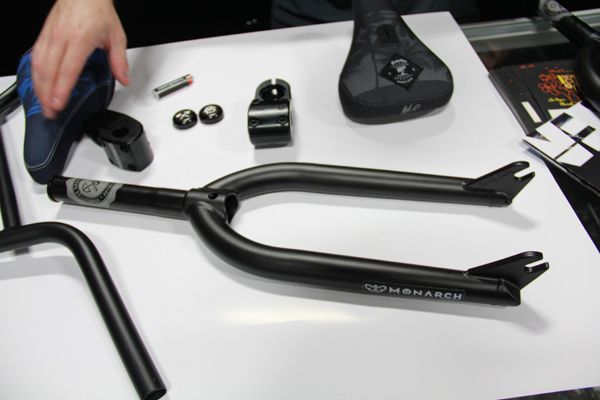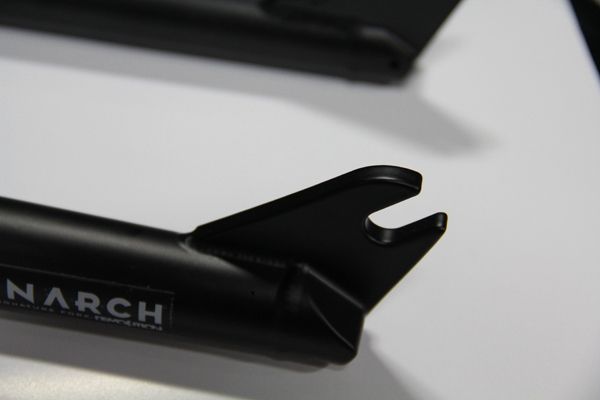 The new Rob Wise Monarch fork!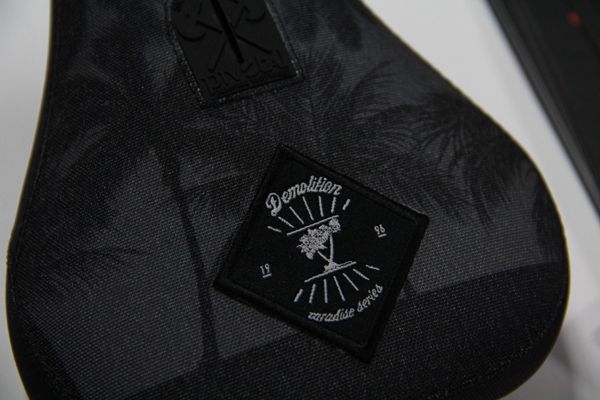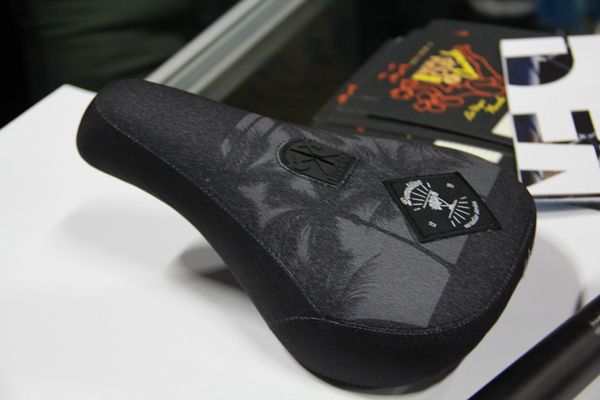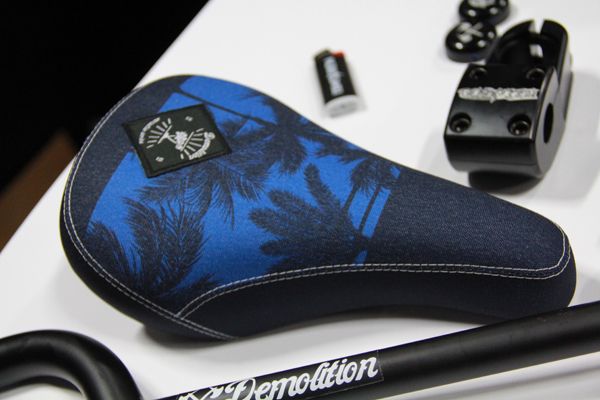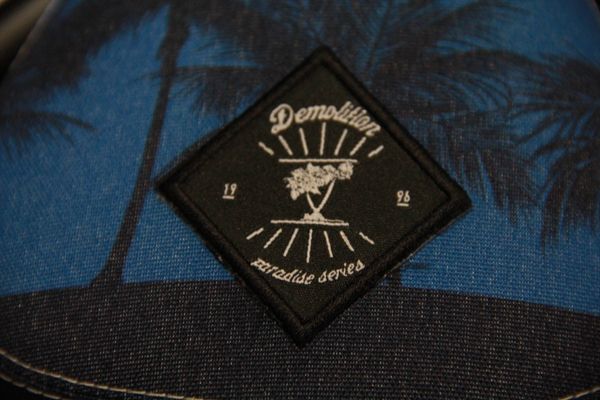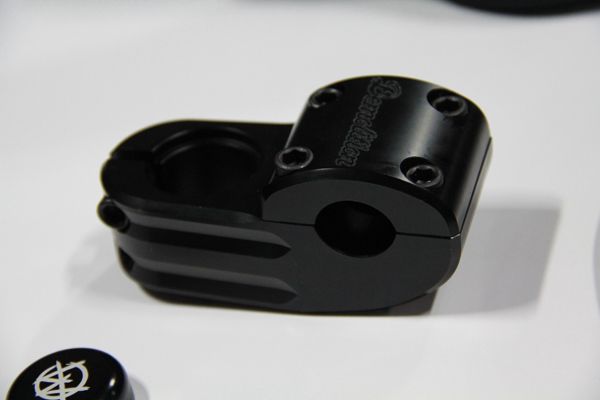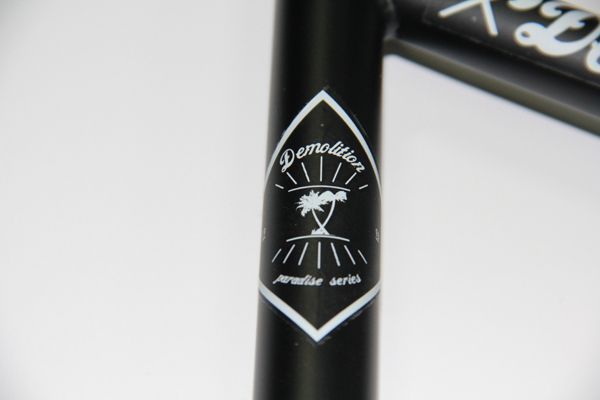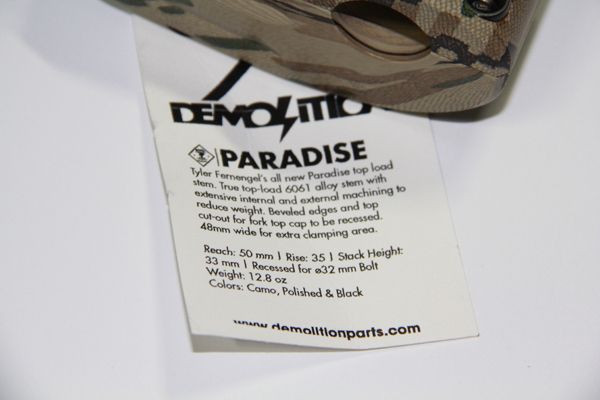 Tyler Fernengel has a full range of products coming out under the "Paradise" name. Seat, stem and bars!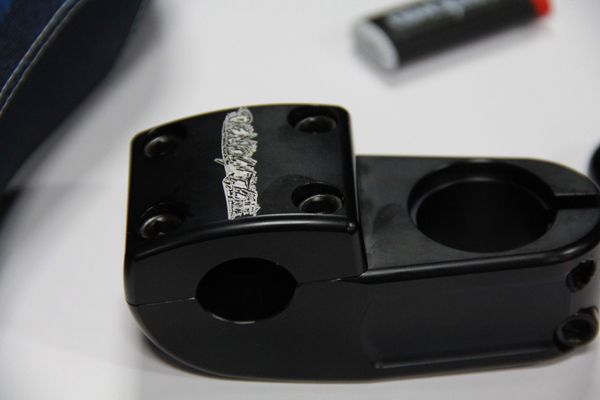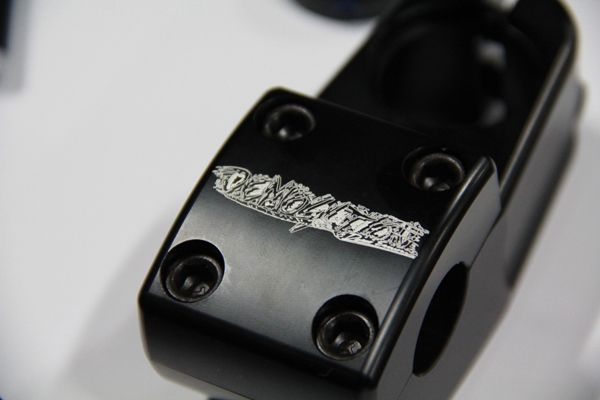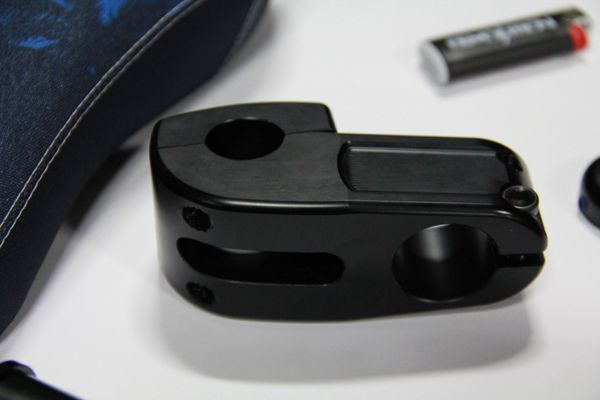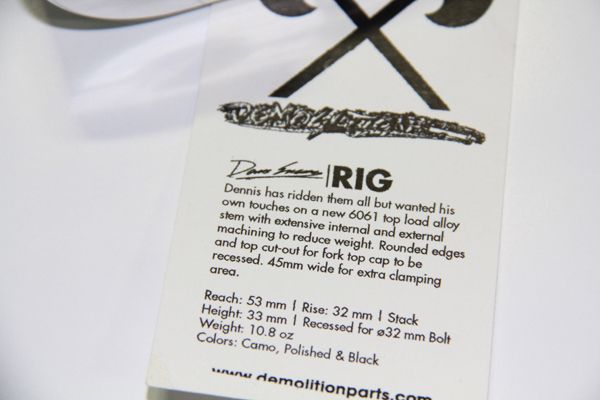 Dennis Enarson signature Rig stem in the works. Don't mind the graphics on the top plate, those will be changing!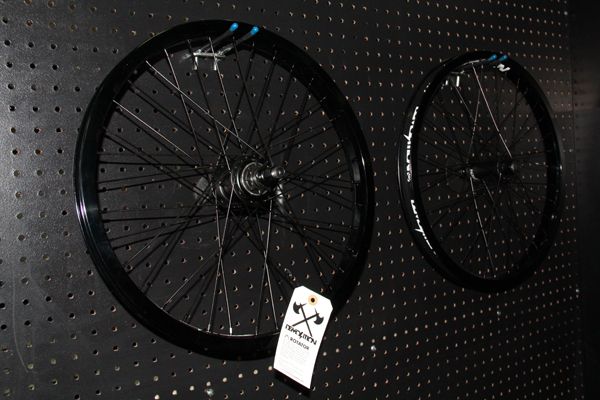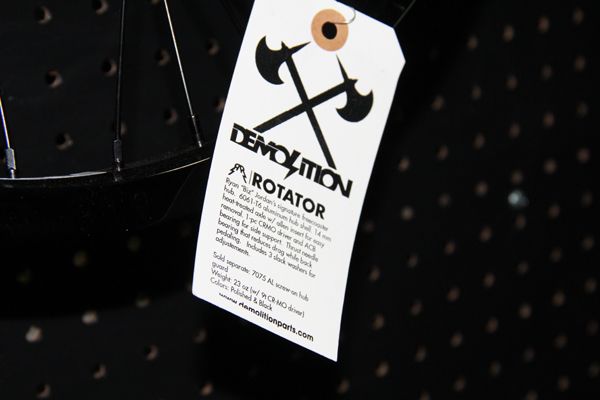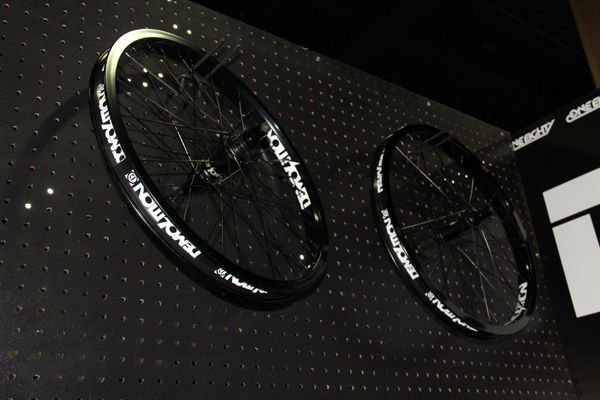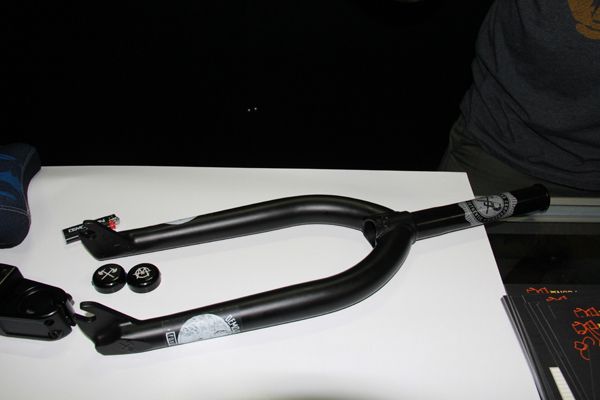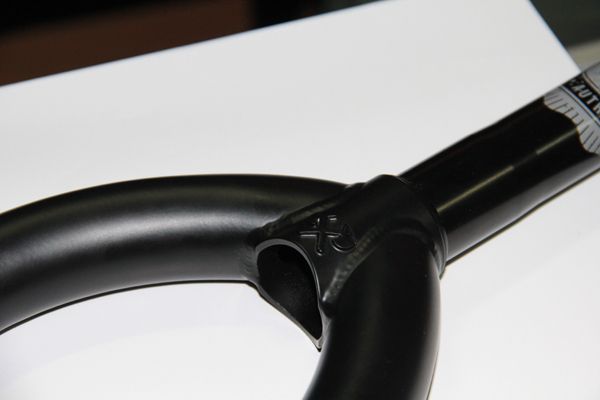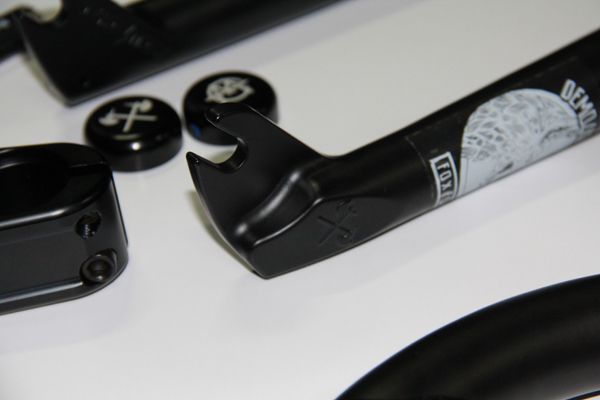 Kris Fox signature Fox fork that will be coming along soon!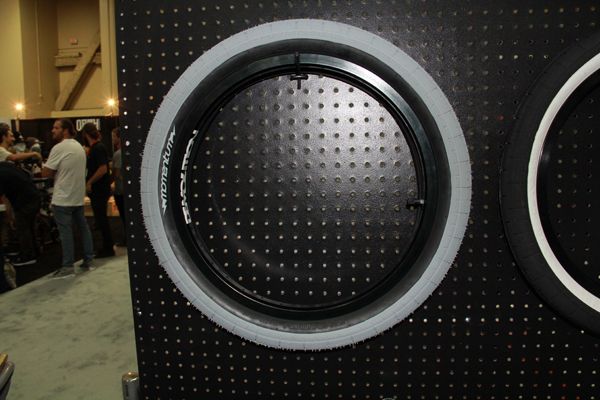 The new Grey Momentum tires that are made from grey rubber and not painted.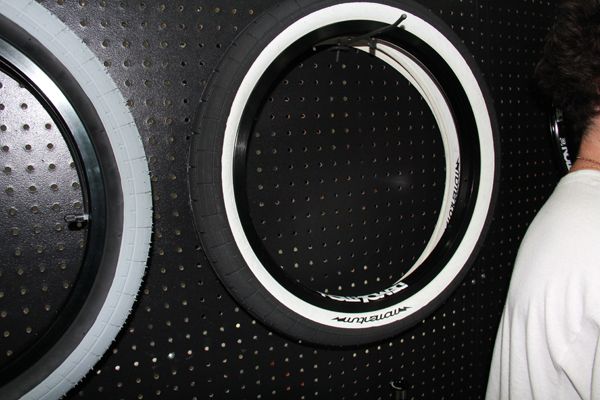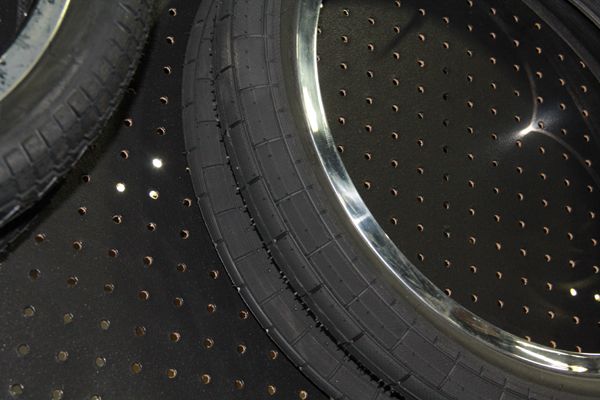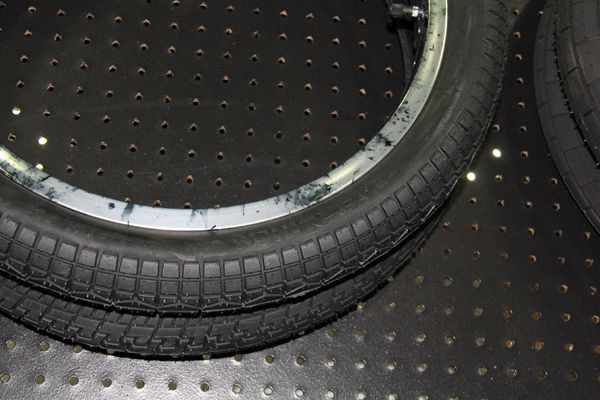 Rubber!
Trooper pedals.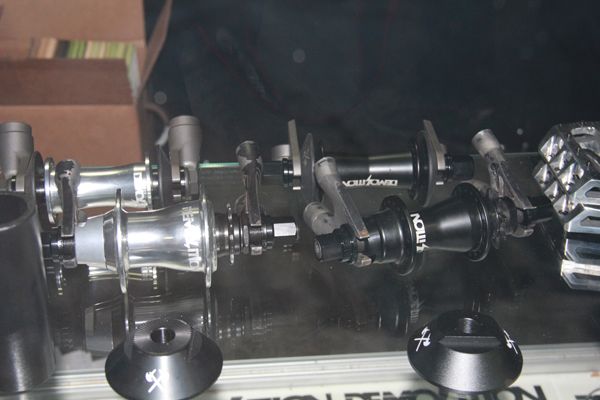 Hubs and pegs!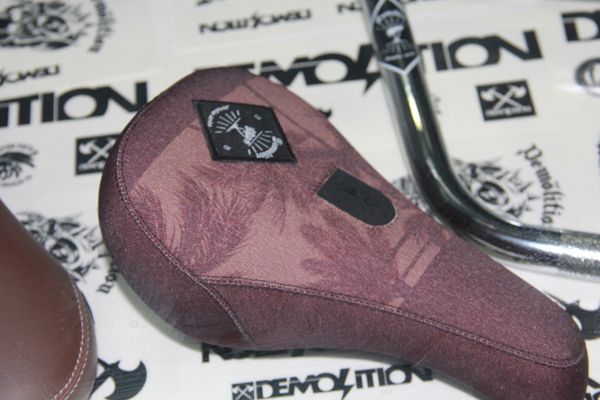 Another color of the Paradise seat. It's more of a dark purple, but the flash goofed it up.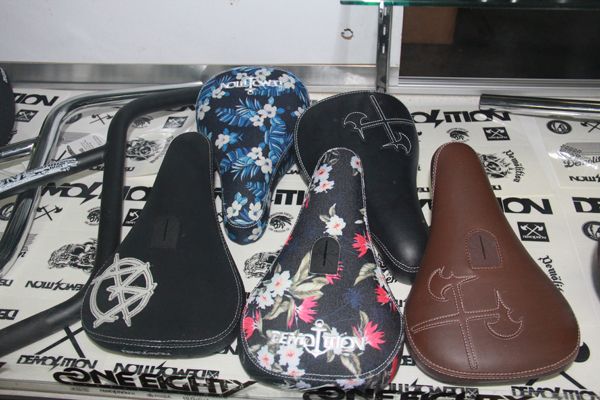 Dennis' Rig bars.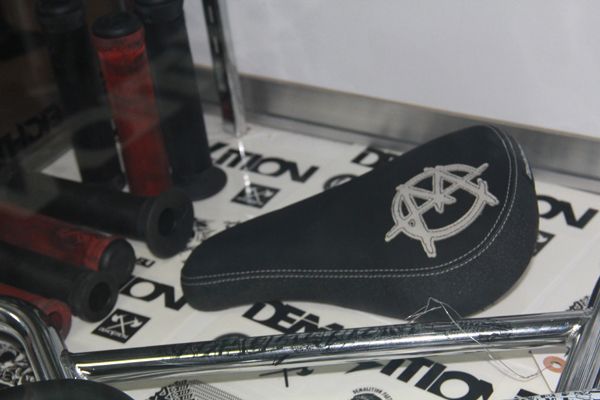 The very popular Markit X Demolition seat.
Alright, that wraps up the Volume Bikes and Demolition Parts booth! A lot of rad stuff to see there! If you have any questions, just let us know in the comments!
Check out more from Interbike 2015 — Interbike 2015