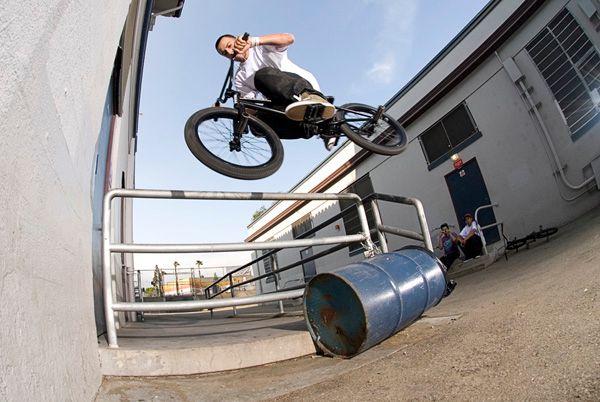 Cardinal is one of the newer brands that joined the industry over the past few years and there's no doubt that they are sticking to their heavily street influenced style. This rider owned brand is making some moves for 2011 and into the next year. I figured it was a good time to catch up with the man in charge, Nate Moroshan, to talk a little bit about what Cardinal is all about and where it's going in the future. Let's take a look…



Cardinal is still just a baby in the BMX industry. When did you decide to start the brand? Who all is heavily involved with the brand other than yourself?
We're entering our toddler stage going on two years I launched the brand in '09. The team influences a lot of the brand as far as what we make and who we sponsor.
Where are you guys based out of these days? Are you still running things out of Tip Plus? Any plans of expanding or moving any time with the brand growing so much?
Yeah, Cardinal is still being run out of Tipplus. I wouldn't mind having a Cardinal office but no plans of any big moves at the moment.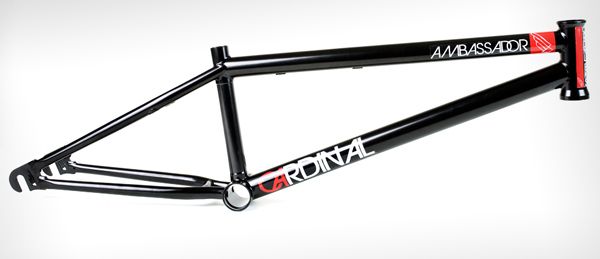 Who all help you run Cardinal from product design, graphic design and warehouse management down to the guy who cleans the toilet for free goodies?
Unfortunately, I'm the only one who works for free around here. I do some of the easy product design and graphic design my self but when it comes to the hard stuff I've had Neal Wood from CULT to help me out with some frame and grip designs and the good looking graphics have come from Ed Subias and most recently Scott Fuller.
I'd imagine running Cardinal is a pretty full load with doing sales at Tipplus and managing the Primo team. What's a typical day like for you? Do you even get a typical day?
I actually don't do the sales at Tip anymore, just the Team and product management for Primo that combined with Cardinal makes everyday different.
It sounds like you guys are making some moves for late 2011/2012 with new frames and some other goodies. Care to take us through some of your goals for the brand this next year or two? Where do you see things going in a perfect world?
Well, we have the redesigned Ambassador and Cantero frames coming late 2011. Miles Simone's grip will be arriving this summer and we're working on a signature peg with Jackson Ratima. There is also some new New Era snap back and fitted hats in the works.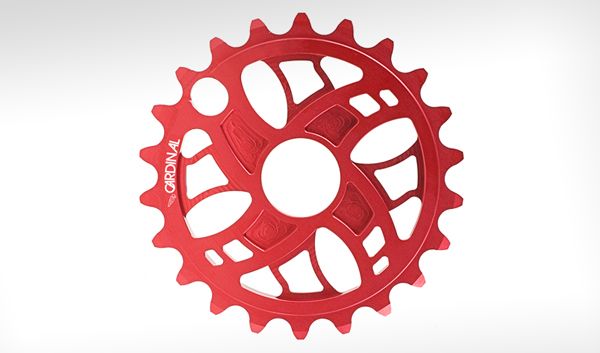 Care to take us through the product line that's available these days?
Available in the warehouse now, we have 2010 Cantero Frames a few original Ambassador frames, Boy's bar, Sole grips, Slim pivotal seats, Shuriken sprockets, LG stems just showed up.
Any chance you will have some complete bikes getting into the mix?
As a matter of fact we are throwing our hats into the complete bike ring for 2012 we will have two models both based off of the Ambassador frame and spec'd with Primo parts we will be showing them at Interbike. Come check them out at the Tipplus booth if you're interested.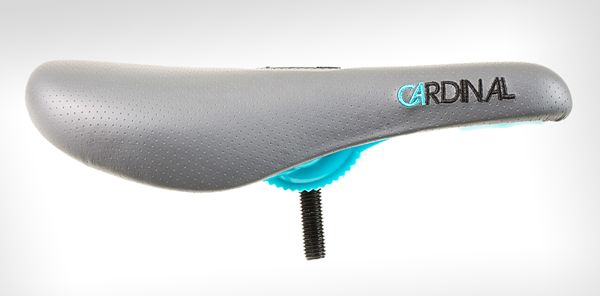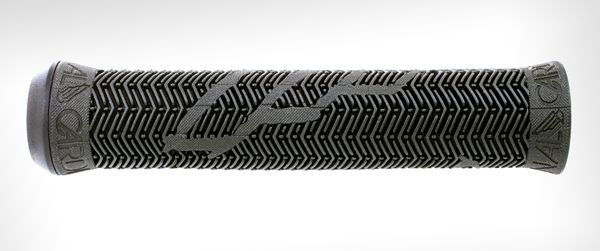 When can we expect the new stuff to be out? After Interbike?
The revised frames will be out around November, just in time for Christmas, Mile's grip will be showing up this summer and Jackson's peg will probably be in around Christmas too. 2012 for the completes.
What's the soft goods and other bits and pieces you guys over looking like these days? Do you have any new threads in the works?
We just got our new shirts that Scott Fuller did for us the four designs look good and I'm really happy the way they turned out. We'll have new hats a beanie and hoodies for fall so keep an eye out.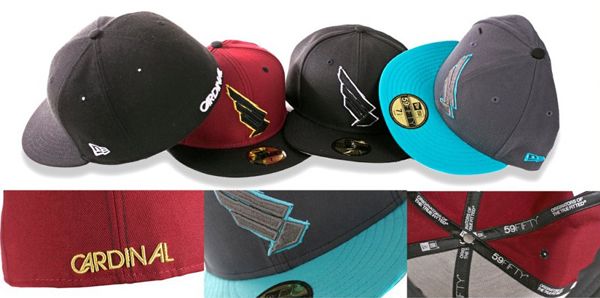 You guys have been producing some real good team edits lately. Have you guys been working on a dvd or anything at all?
It's hard to say what the filming will amount to, but if you're at Interbike you should be in for a treat.
Do you have any shop tours or team trips coming up? What are some of the things you have in the works with that crew in general?
Trying to sort out a couple trips for summer probably around the southwest and northwest. We'll hit up some shops along the way.
Speaking of the team, who's all on the team these days from pro, flow and distro guys?
Our Pro team is Manuel Cantero, Anthony Flores, John Heaton, Jackson Ratima, Eric Cuiper and myself and one Am, Miles Simone, will be pro soon. Flow guys Eddie Saucedo, JJ Anderwald, Justin Bayliss and can't forget the Detroit homies Matt Nuyttens, Jason Govan and Jason Suchan for always being down to run stuff. our Distro guys are pro' s in their own right. Hits distribution in Spain has Javi, Marc Asturias and Marc Estiban. Bloque Distro in Argentina has Leandro Guardos and Juan Thill and Tabletop Distro in the UK has Eddie Sanderson and Mathew Worthington. That's all I can think of for now sorry I if missed anyone out there.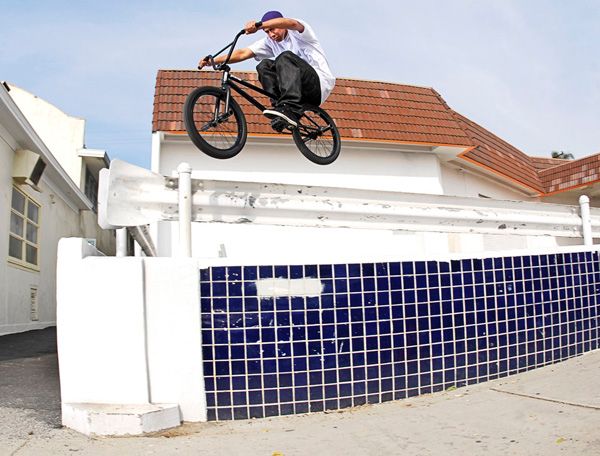 Anthony "Boy" Flores
Any plans of expanding the team at all? I figure since you have been a TM for such a long time you have a good idea of what you are looking like for riders. What kind of advice do you have for the kids out there looking to get hooked up by Cardinal?
To be honest until I wrote out the list above I didn't realize how many people I hook up, but really we like a close knit group. All of the pro guys have known each other for a long time and get along really well. It's just been a really natural progression with the team. For any of the kids out there looking to be apart of Cardinal just ride and have fun and you'll get noticed.

John Fricken Heaton!
Let's say somebody has an issue with one of your frames. What kind of a warranty does Cardinal offer? Who should a person get in contact with if they have a warranty issue?
The warranty on our frames is one year from the purchase date on your receipt. We can't warranty without the receipt so save your receipts. If you have a warranty issue with any Cardinal products contact Tipplus and they will direct you to the warranty department there.
Who should shops and distributor contact to get Cardinal in their stores and warehouses?
All the shops in the USA have to do is call up their sales rep at Tipplus and ask for the Cardinal. Any potential distro's please feel free to contact me at nmoroshan@tipplusbmx.com or nate@crdnlbikes.com.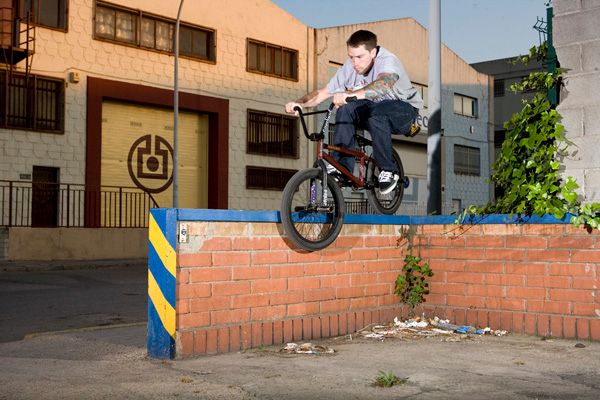 Nate Moroshan – Does this say rider owned to you?
What about general questions about Cardinal? What's the link to the Cardinal site? Twitter? Facebook? Do you guys have any giveaways or anything cool like that going on?
www.crdnlbikes.com
Cardinal Facebook – go there and like us! There will be a contest/give away towards the end of summer so stay tuned.
No twitter yet. I know, I'm behind the times.