Dave is one of the many very talented Australians who have came over to the U.S and dominated. Making stuff look good and riding like a champ. He has been on the disabled list for a little while now and I had the chance to shoot him over some questions. So check it out and leave Dave a little love in the comments.
Name:
Dave Dillewaard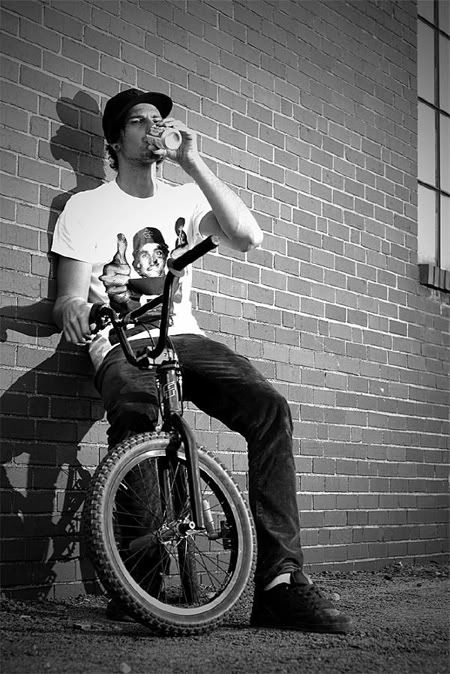 Location:
Greenville NC
Sponsors:
GT Bikes, Famous Stars and Straps, Demolition, Etnies, 661, Electric
Years riding:
10
What was it that originally got you into BMX?
My brother and his friends were into motos and shit but couldn;t afford them so bmx was the way to go. I just ended up running behind them to the jumps and would use their bikes and huck myself.
How are things going with GT? What can we expect to see out of them these days? Anything new?
GT is goin good. Just got the new gt project team goin and you should be seeing some videos and trips next year.
What do you got going on with Demolition. Any signature stuff, trips, videos, or anything like that in the works?
No sig stuff at the moment but maybe something comin up soon.. we are working on the demolition video right now for next year, but i haven't got one clip yet. I had wrist surgery in May then when I just started riding again for x games I broke my elbow there and now im out for another 2 months. So as soon as im health will be hitting up some trips with the team for sure.
How about the rest of the sponsors, anything big going on?
I just started gettin flow from povah at etnies so im stoked about that.
When I talked to you last you were on a cross country trip to Greenville, any reason in particular or just going to chill?
I have been planing on coming out here for a while now and I finally made the trek out. I got a lot of good friends out here and I like the town so it should be good. gonna miss cali though.
Your wrist was pretty messed up not too long ago, how is that treating you these days? Are you pretty much 100% now?
As I said above was just gettin good and then broke my elbow. I suppose it's good for my wrist so it has some more time to heal.
How has the contests been treating you these days? Any big ones coming up at all?
I have missed all the dew tours so far cause of being hurt. rode X-games got hurt. so no contests for me.. I might be able to ride in orlando for the last one.. but a soon as I'm heathly I'm just gonna be tryin to work hard for the demolition video.
Once winter up here in the U.S sets in do you have plans of moving back to Australia or is California going to stay warm enough for you?
I'll be in greenville till around november/december then head back to Australia for the xmas holidays and stuff. I dont mind a bit of cold.
You obviously have had the chance to ride all over, where are some of your all time favorite places you have had the chance to go to?
I loved Hawaii when I went there like 4 years ago, I would love to go back there, and wistler in Canada where they had red bull elevation a few times, I love that place.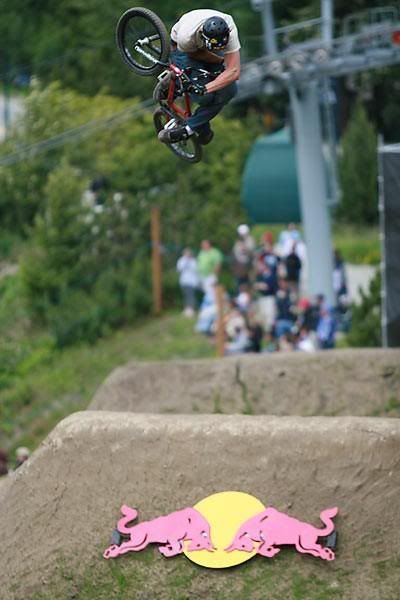 Do you have any big trips in the works anytime soon? Where are some places you would like to go someday?
No trips planned at the moment, but I would like to go to Spain one day, I haven't been out there and it looks like a good time.
Who is your typical riding crew these days? Do you feel like your riding progresses better because of all the influences you have around you?
When i was riding 4 months ago it would usualy consist of biz, bohan, heath pinter, brett walker, and parslow every now and then. Now I live in gv and when I can ride again I'll prob ride alot with Josh harrington and darden.
What is the craziest story you have that involves cops/security/homeless people/hookers/or just pissed off people while out riding?
This one time I was in germany with a bunch of people for a contest and we were at an after party… one of my mates smashed up a security guard and we left the party.. as we were walkin up the street about 5 massive german dudes with battens started chasing us. I was drunk and the slowest and this guy cause me and grabbed my neck. I thought I was about to get slammed but he let me go and just went after the rest of the crew. I was pretty scared there. what happened to everyone else is a long story but no one got messed up.
You were one of the first of the Australians to come over and dominate, do you know of a few more who should be getting some coverage soon or any that are deserving of it?
Jaie Tooey is a good up and comer, he boosts airs and has some big tricks to go with it so I think he is gonna do good in some comps. Dane Searls is a sick dirt jumper and is always dominating.
Do you ever get burned out on riding all the time and having to travel and be all over ever? What do you usually do to mix things up and keep BMX fun?
I do sometimes, but right now I am burnt out on doing nothing. Sitting around just wanting to ride sucks a lot.
What are some things BMX could use less of and what could it use more of?
More trails and less trends.
What do you think you would be doing if you never got into BMX?
I would probably be polishing bullbars at ecb back home in Aus.
Outside of riding what are some things you are up to?
I dont mind the odd game of poker, and I like wakeboarding when I get a chance to. table tennis too.
What is the key to success with the ladies other than the Australian accent? Do you ever hit up Corey Bohan for a little advice since apparently hes with that one hot chick?
Fucks me I have been on a dry spell for a while now ahah. I don't think I have ever asked corey for advice on how to pick up chicks… Maybe I should of along time ago haha.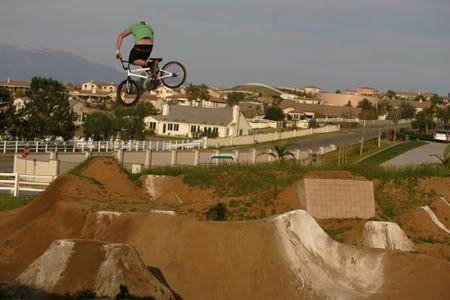 How many girls have you hooked up at a Dew Tour, X-Games, or other contest?
Wouldnt have a clue. not many haha. It's hard when theres usually a bar with 40 bmxers and 3 chicks.
If you could see any band ever to exist play live, who would you pick and why?
Saves the Day. I have seen almost every band I have wanted to see live except them.
Have you ever been in a fight and did you win?
Nah I try to stay away from the meat heads.
What are some things you would like to accomplish in the next few years?
Try to do some shit for the Demolition video. Get heathly and stay healthy.
Do you spend much time on the internet? Do you have any favorite websites?
I spend a lot of time on the net.. Pretty much if I'm in the house im on the net, usualy play poker, lookin at thecomeup, bmxonline, vitalbmx, myspace, facebook, and pocketfives in rotation.
I can't imagine you have to work much these days, what are some jobs you did before things with BMX worked out?
I worked at East Coast Bullbars for 2 years saving up to come to the states. That job is a lot harder than it sounds,I would come home black head to toe from all the polish and alloy from the bullbars.
If you could be sponsored by any company that has nothing to do with BMX who would you pick and why?
Bud Light. I spend too much money on beer.
A good night of drinking includes…
Beer bongs, 3 card, chillin with the mates and then a sheila at the end.
What kind of advice do you have for kids just getting into BMX?
Just have fun ride and try not to shit talk too much. Dont try and get sponnoes, if you are good they will come to you and everything will work out.
Do you have any shout outs or thanks?
Thanks to GT bikes, Famous sas, Demolition, Etnies, Electric, my mates, family, and Kurt for this interview.
Anything else you would like to say?
Nah