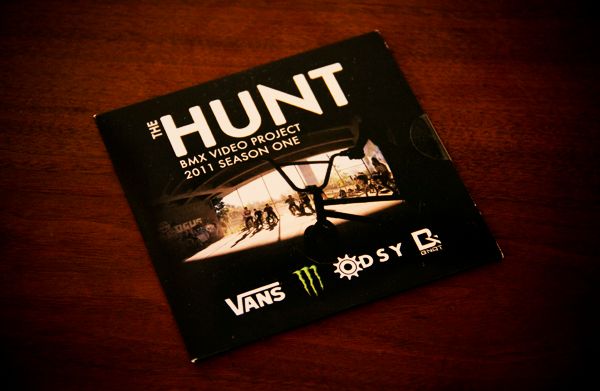 Well, the day has finally come to check out the final product from The Hunt. I grew up being a big fan of the original Aspire videos, so when Justin Kosman told me he was working on a similar video contest with a twist, I was more than psyched to see what would come from it. It was cool to watch the video develop from the concept to a full blown contest with a ton of real good riders and filmers submitting parts to finding out who made the cut. I received my copy in the mail the other day and what do I find? An extra copy to GIVE AWAY to one of you guys! So if you want to win the video, all you have to do is do one or two things. 1.) comment "I want that DVD!" in the comments on this post, or 2.) head over to The Union's Facebook and comment on the photo of the DVD case "I want that dvd!"… easy as that! I'll announce the winner next Friday, November 18th! Now, here's what I thought of the video…

All right, so to start this off, the concept of the video for those of you who don't know. A bunch of the top filmers from all over the place (which ended up being from the U.S, U.K and Australia) were given an invitation to try and film the best video part with the rider or riders of their choice. They were given a deadline (August 7th) when they were supposed to have their part submitted. Once all of the videos were submitted a judging panel headed by the one and only Will Stroud went through and decided the top ten parts who would have sections in the final video and walk away with cash or prizes from the sponsors (Odyssey, Vans, Monster, Protec, Incus and BNQT).
Going into the video, you are given a fairly good idea that good things are coming. That is, if you checked out the teasers or are familiar with any of the riders or filmers. The majority of these filmers and riders are guys who have really made a name for themselves the last year or two through web videos and their occasional appearance in a DVD. With that being said, here's how the video broke down.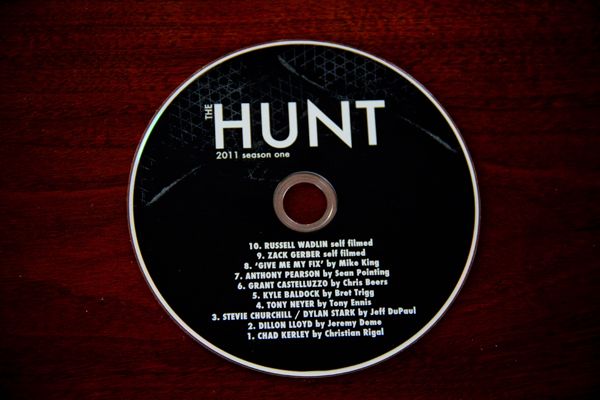 10th place went to Russell Wadlin who brought to the table a ton of real creative riding and spots. I'll say that his banger was one of my favorites in the video.
9th place went to Zack Gerber. I met Zack a number of years ago at a Baco contest and when I met him there I knew he had a ton of talent and enough screws loose to do some wild shit. Needless to say, Zack's part is LOADED with some fast pace riding, big drops and crazy riding. I still can't believe he walked away from some of the crashes he took. Russell and Zack's parts were both self filmed and edited with the help of friends for some of the shots.
8th place was a mix edit filmed by Mike King. The section features Billy Cooper, Ben Perrier, Bob Manchester, Chris Russel, Liam Eltham, Dean Cueson, Josh Wyles, Ryan Taylor, Thoams Festin, Justin Fouque, Anthony Watkinson, Viven Leydet, Dan Foley and Jordan Aleppo. With a line up of that, I'm sure you can imagine that there's some real good riding that goes down on the streets, trails and parks around the U.K.
7th place went to Anthony Pearson whose part was filmed and edited by Sean Pointing. Anthony brings some technical ramp and street riding with some front brake goodness. Sean put in some real good work behind the camera with some real good filming and unique editing. Overall, a good combo.
6th place belongs to Grant Castelluzzo who was filmed by Chris Beers. Combine Grant's insane bike / grind control that I still can't figure out with Chris' clean filming and editing and you have a hell of a part.
5th place went to Kyle Baldock and Bret Trigg. Kyle has had a phenomenal year with some big contest wins and some mind melting edits. Bret came up from Australia to film this part with Kyle and to be honest, I wish he would have had more time to film since some of his recent edits had some insane riding that should have went into the video instead of a web edit.
4th goes to Mr. Tony Neyer filmed by Tony Ennis. Tony's the only guy who has been running a pro card for more than a year out of this list and it's clear why. All I'll say is that Tony drops some serious hammers. The scary part is, I feel like some of these clips might just be scraps for some of the other DVD projects these two are also working on. I'm expecting good things out of Tony in the next The Trip video…
3rd belongs to Stevie Churchill and Dylan Stark with Jeff DuPaul behind the lens. I can't begin to say enough good stuff about all three of these guys. Stevie has more natural talent in his finger than 90% of people who touch a bike, Dylan is a super under rated rider who can throw down some serious bangers and Jeff DuPaul is, well, he's Jeff DuPaul and if you ever meet him you will know why he's awesome. Combining these three things can only lead to good things and that's all I can say about this part.
2nd place went to Dillon Lloyd who was filmed by Jeremy Deme. I clearly realized that I was sleeping on Dillon Lloyd while watching this part. I honestly had no idea how good Dillon was until I saw this part and I've got a ton of respect for this guy now. If you have seen any of Jeremy's Northern Embassy work, then you know the filming and editing is proper.
And lastly, the first place went to Chad Kerley and Christian Rigal. Chad's part is an absolute bomb shell. Some of the best riding I've seen out of the kid yet and I had my jaw on the floor for most of it. Watching this part alone makes the video worthwhile. There's no doubt in my mind that every one of the judges knew Chad got first place after seeing what Christian was able to put together. I'd also like to say some of the shots that show Christian on his film board are epic. He's got the film board on lock.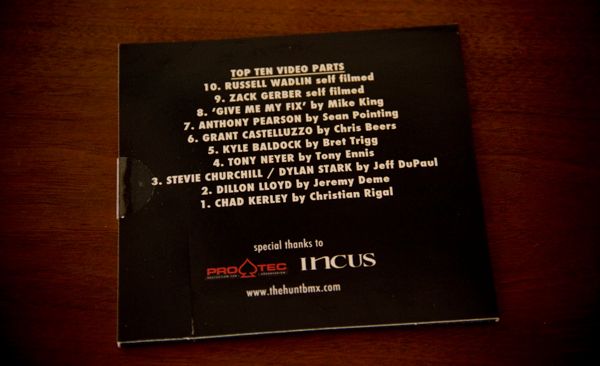 Overall, the video runs about 41 minutes (not including the bonus edits – Odyssey Vision: Gary Young, Monster: Scotty Cranmer and Vans: Alistair Whitton) and I think the order that the judges came up with were pretty fair. I mean, you have to remember that Nike and Gatorade both had some what similar video contests, this past summer and The Hunt still ended up with some real good submissions. BMX honestly needs contests like this because it gives opportunities to up and coming guys who are killing it to really get their name out. Sure, web edits work, but unless you are dropping a real solid edit every week like Tammy, people won't remember your name. It sucks, but it's the reality of it.
The video came through with a real good vibe and riding that was well beyond web edit quality. I really can't stress how rad it is to see some of the biggest up and coming guys in BMX in front of and behind the camera being compiled into one place for a video. Shout out to Justin Kosman for making this happen!
Honestly, the only thing I wish the video had was more of is a broader international rider / filmer list. The majority of the guys in the video are from the U.S with some U.K, Canada and Australia representation. I'd like to see this go even bigger for the next round. Russia has been killing it lately.
Oh yeah, I forgot to mention… This was just the first video. The second round will be starting up at some point in the next few months so for all of you guys out there killing it, keep it up. Maybe you will get the invite for the next round.
You can pick up the DVD for around $13.99 at Dan's Comp and Albe's or any good BMX shop here in the U.S.
Have your local shop hit up these distributors to get a copy…
USA: info@fullfactorydistro.com
Canada: info@tenpackbmx.com
Australia: info@selektdistribution.com
Germany: info@unitybmx.com
UK: james@zealbmx.com
Here's a taste at what to expect…
Go to
TheHuntBMX.bnqt.com
for more videos.
Go to
TheHuntBMX.bnqt.com
for more videos.
Go to
TheHuntBMX.bnqt.com
for more videos.
Go to
TheHuntBMX.bnqt.com
for more videos.
Go to
TheHuntBMX.bnqt.com
for more videos.