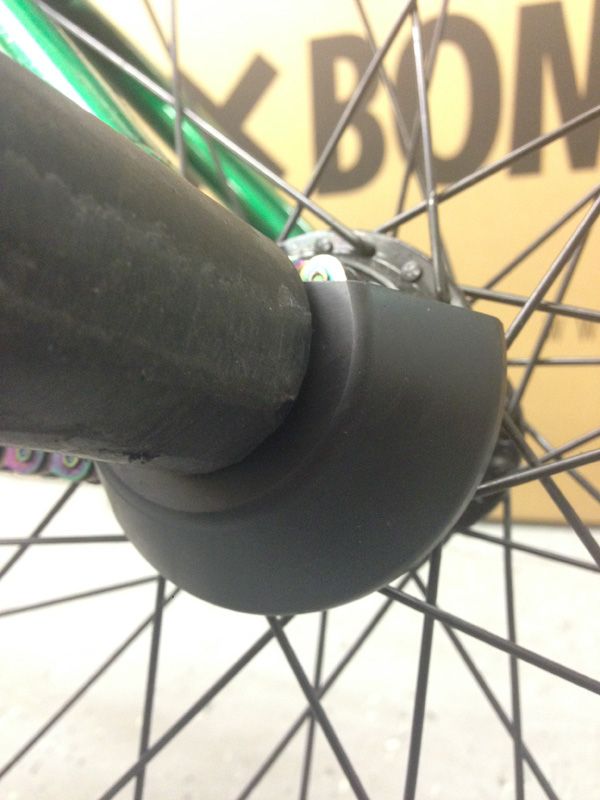 Yesterday we got a sneak peek of Mutant's External Hub Guard… Then today we woke up to an interesting message from Eclat that included photos of a similar hub guard they coincidentally are also working on one called the Overguard! Turns out we might just have a few options for these external hub guards in the near future which is a good thing. Here's the direct word from Eclat about their guard… Check out more photos after the jump!
"In today's world of peg trickery and heavy street riding, hub guards are simply a necessity for any rider. For 2015 we have been hard at work on a whole series of groundbreaking new products, designed with the modern street rider in mind. Here is a look at our new Overguard we've had in development for a while now. The Overguard is a universal drive-side hub guard. Fully CNC machined out of heat treated 4140 chromoly, this guard is not only totally indestructible but also highly functional. The idea came about when we realised how much hassle most riders have when trying to get a driver side hub guard that will be compatible with their rear hub and not be susceptible to damage. We went to the drawing board and what we came up with was a unique design that allowed the guard to fit to pretty much every hub/frame/peg on the market.
The advantage of using Chromoly for the Overguard is that it's super strong, slides like butter and wont break the bank either. The two threaded bolts keep the guard in place and prevent it from moving. The guard is thin enough to sit between the peg and the dropout and then over your chain, simply bolt it on and you're ready to give this thing some serious damage. The Overguard will also happily sit on your non-drive side too, so you can actually run two of these puppies and never worry about missing a grind again. The Overguard will be available later this year, look out for more info on this and other new Eclat products coming soon…"
WHAT DO YOU THINK? Let us know in the comments below!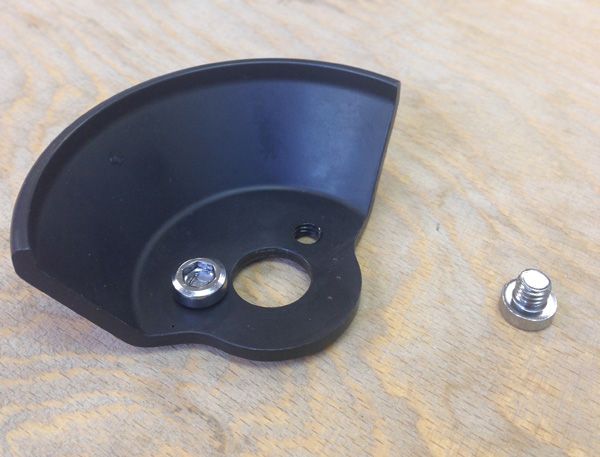 Click "Check it!" for more photos…