"It's the morning of day 1 I guess. I shoveled 7 inches of snow before we could go to the airport this morning it sucked.

I haven't been here 24 hours yet, and I'm really wondering about this trip. Our first flight got canceled like 14 hours before it was to depart so we got on a later flight that got us out here round 1o'clock PST. The flight out of Minneapolis sucked we had this super bitch sitting next to us. We were still on the ground getting ready and she bitched at us for moving too much. Then she yelled at Allison, my girl, about being in her space or some shit. Her names Cinda we got her number its round here some where. I'll get it for the Internet world a bit later KIDS you know what to do.
We got picked up by my buddy, Brian Coleman, and his friend, Jeremiah Blue, and headed down to Santa Ana for the banks. They are wild, it amazes me how people ride them. The transitions are so messed up.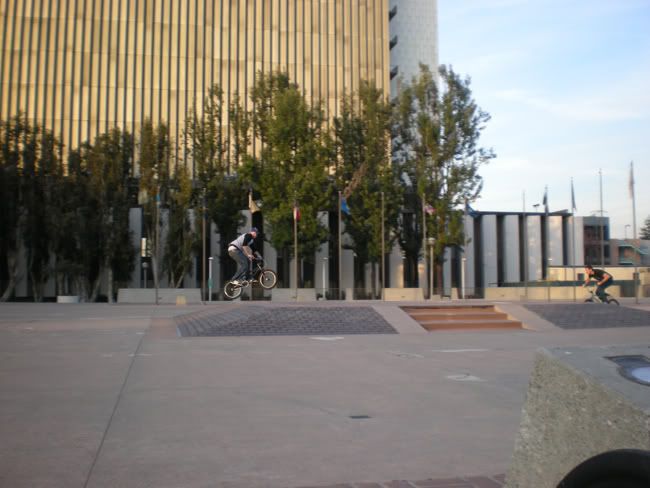 Speaking of trannys we were eating dinner a bit later at Del Taco, and there's two trannys that come in. They were being all loud and shit and then they just walked out, and of course every one at the table is cracking up laughing. I remind you this was in Hollywood. We dropped off Jeremiah who lives a few blocks away. Then Brian took us to his place. He still doesn't know the land too well, so that took a while. Today were going to stop at the local park, hit up the race track, and order some parts for a fixed gear. Catch you later."
-Bryan Bartoli
No idea why this is hear? Read up on whats going down California Excursion- Search for Warmer Weather