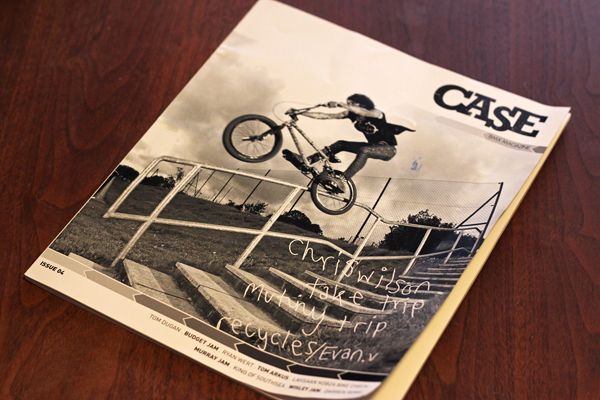 Last night, the door rang and the mail man handed me a present. Inclosed was the new issue of Case BMX Magazine. This morning I sat down with my cup of coffee, listened to some music, and gave it a read through. Case is still a pretty new magazine, and this was my first look at Mike Netley's creation. The mag is based around the U.K and U.S scene's or wherever Mike or contributors like Josh Hayes, Bobby Valentine, Jimmy LeVan, and John Dye might end up.
The new issue features guys like Ryan Wert, Lahsaan Kobza, Bryce Toole and Chris Wilson along with the Mutiny trip, Murray Jam, Budget Jam, and The Take trip which were all good reads with interesting photos.
You can pick up the magazine on the Case site, or on the Wasted Youth site for you U.S guys.
Also, here's issue 3 if you want an idea of what to expect from issue 4.