So today is the 6th, that means the BMXunion/Renegade contest is just 12 days away!
May 18th! I know I started talking about it like 2 months ago but time has really flown by and now it is time.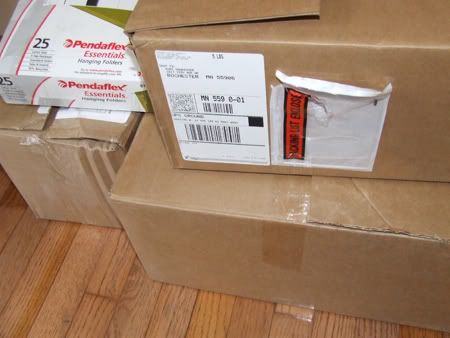 This is just a few of the boxes of stuff I got to toss out for prizes and everything!
Click Here to see all the info on the contest
Sponsors for the Event:
Give D,The Take,Monster, Standard, Fit, DK, Alienation, Beloe Shoes, BMXinvasion, Interbmx.com, The Come Up, Ride BMX ,Hell On Earth,S&M,UGP,Albes, To Die For and BMXunion…
Big thanks to those companies for the support.
If you have any questions about the contest shoot me an email: Bmxrochester@hotmail.com
GO! IT WILL BE A GOOD TIME DAMNIT.