The fly stuff was spread amongst a few different booths so I didn't really get a ton of shots of their stuff yet. I haven't had a chance to make it over to the convention center today to get some more, but I will I promise.
When I stopped by I mostly just talked to Kevin Porter about his Tierra frame and the changes for 09. Notice the removeable mounts, and the drop outs. Also, there will be two different sizes in the rear triangle width wise for different tire sizes if I remember right.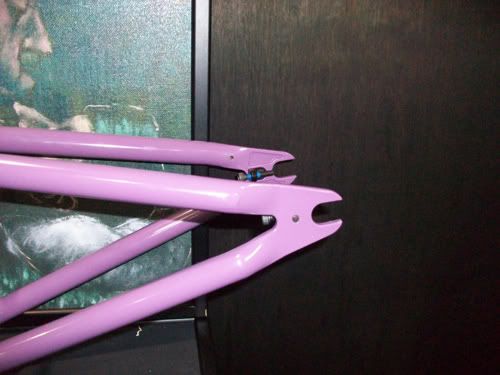 I promise I will get more.