Well as you may have guessed it the Odyssey Electronical premier was amazing…The house was packed, all the pros were in and Give D! was in full effect reppin' hard and heavy…
Jim Bauer decided to have some of Give D! run security for the event and I happened to be head of security for the night. Jim even had some custom shirts made up with Odyssey Electronical font in the front and SECURI-D in the back… I was more than happy along with others from D crew to promote positivity and uphold the peace for all of those who attended. The securi-D! for the night consisted of Kyle, Matt Kimbrough, my edge buddy Steve and myself, our duties were to check ID, beat on any possible negative people and ensure everyone in the joint was partying. I drank unlimited amounts of Redbull and Fiji water all while feasting on delicious pizza… The video was really good and our local S.D. Hero Gary held it down with the first part, Taj also had a really creative section and of course Aitken and Aaron Ross both had sections that made the crowd clap and roar with respect. Everyone be sure to pick up the new Odyssey Electronical dvd when it comes out!!! You will shit yourself!! D! to all my Odyssey homies…
Be sure to check out all the photos up on the Ride site and be sure to check out Defgrip for even more photos, courtesy of my boy Nuno!
Also, be sure to check out the Give D! edits that were previously online on Defgrip as well, the Metal D edit was online in Youtube format which is shit and the Take It Easy edit was on the Ride site with a chopped up ending. So go to Defgrip and check out those edits in quicktime format immediately!
Heres a taste of some photos with the D crew from the Electronical premier…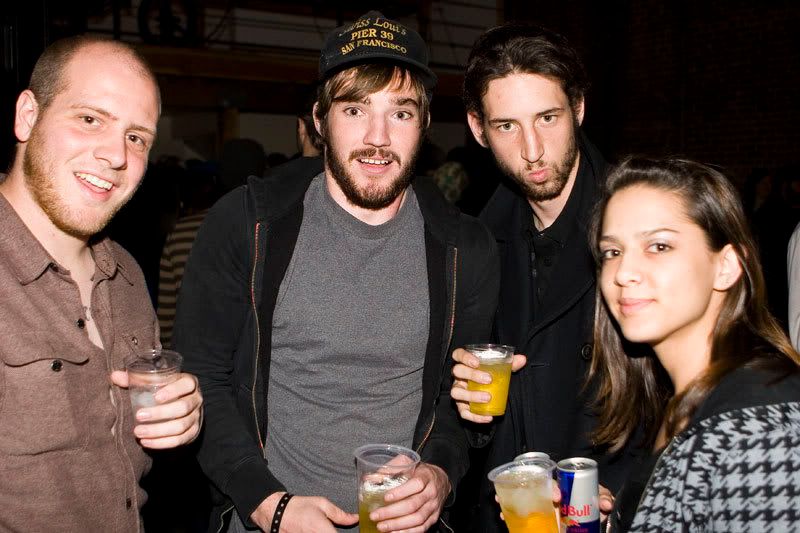 Braden Bear,Kerr Dawg,Adam and Lizz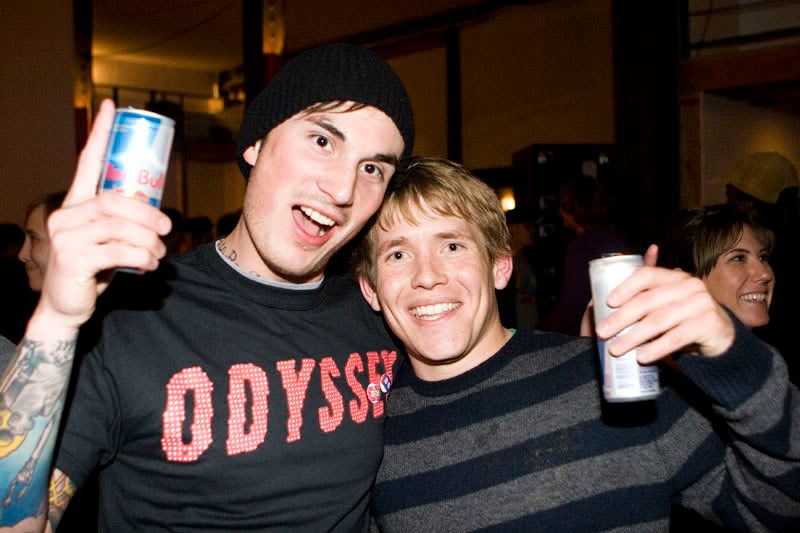 Smiley Intoxicated Steve and I kickin ass..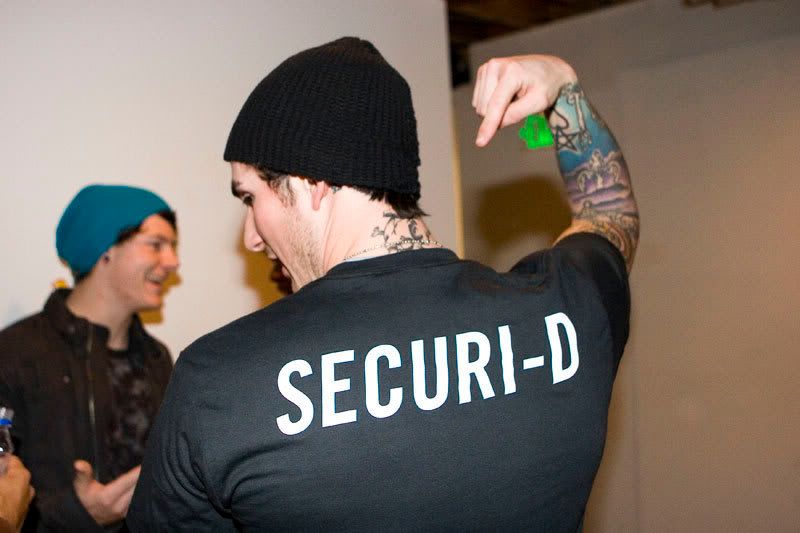 Odyssey Securi-D! tee blingin!