So, I am sitting here in Vegas realizing that yesterday was the mark of BMXunion's one year birthday. All I can think is wow, time moves so fast. When I first started out this site I honestly had no idea what I was going to do or where it was going to go. Over time it developed into something more to me and has become something I didn't expect.
For the note, I am just posting pictures from this week, I am not trying to show off or impress anybody. I just want people to realize that BMX is amazing and how much I love it. I am sure I will come off as a mega dousche but whatever if thats how you feel about this, then you do.

If you didn't know, in the last year I have done over 130 interviews with big time pros, to unknown guys who kill it. It is amazing how you could litterally ask the same questions (which obviously sometimes I do, minus the more personal questions) and get so many different answers. Nobody is the same, but they all ride BMX or are involved in BMX. That is all that is the same. Idealy my dream is to be able to interview every deserving person in BMX. Which obviously, is a feat that is impossible because everyday there is a new kid who kills it with a web video.
These last few days in Las Vegas have been amazing. Not only because of all the awesome things to see, parties, and good vibes, but because I can finally meet a lot of these people I have had the chance to work with because of it. Last night on our way to the Mosh party, I was thinking to myself, I litterally have interviewed all 10 of the people in this limo. How did I get here?
The very first person I interviewed, who I have to say is one of the guys who honestly inspires me the most. This person is Catfish. The guy litterally has all my respect, not only because he can remember things we talked about two years ago, or because he goes out of his way to introduce me to all these people, but because he was the one who told me to go for whatever I want. Last night he said "I remember an email from you a long time ago saying how you wish you could travel and meet all these people like I get to… Look at you now"…
I just want to say thank you to all the people who were into doing interviews, all the companies who went out of their way to get me in contact with people and being willing to do things with me for this site. If you showed me these last few days a week ago and said "This is what it will become in a year" I probably would have laughed.
I owe a big thanks to Adam22 for helping me out and giving me the oppertunities that he has given me. BMXunion honestly wouldn't be where it is today without that guy or his site. Also, Kyle Carlson for always being a huge help whenever he can to get what I do a little more coverage.
I am going to admit to something right now though since this week has given me the chance to do it. Years ago, for those of you who remember the website San Diego BMX website that Ryan Fudger started. That was the thing that really got me into doing websites and all that stuff that has lead to what I got going today. It was really crazy to meet the guy this week because as weird as it might sound to idolize an editor/photographer for a magazine.. I do. So I owe a big thanks to him too!
I love BMX, and I love everything that it resembles. I hope I can keep doing this and really get people to learn about all these people involved in this sport. Thank you for check this out..

All these people have one thing in common. BMX
Here are some more photos from this week.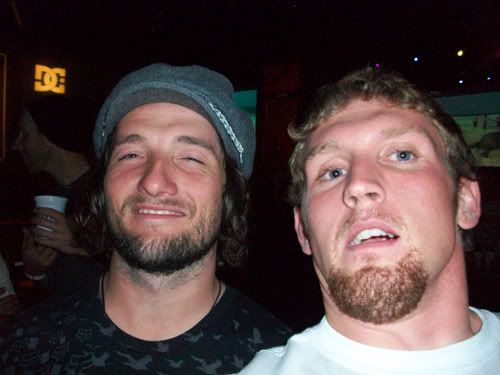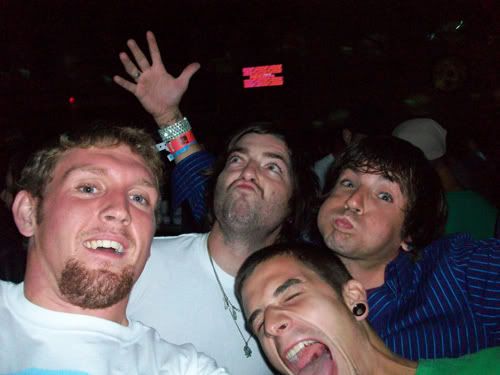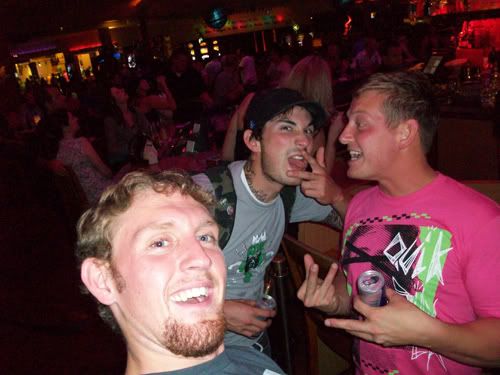 Respect this guy because he loves BMX more than anything!