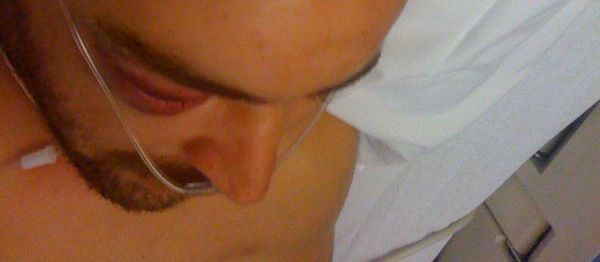 As wild and badass as somebody might be, they are not invincible. Minnesota legend and BACO beast, Tony Mortenson, took a real bad crash at Benny P's trails the other night. He ended up fracturing his skull in three places and needing emergency surgery to put it all back together. From what I have heard, he's recovering and definitely going to make it through this like the champ he is.
The only downfall is that he didn't have any insurance. You can imagine how much something like this must cost and that's why we're in the works of getting a benefit jam together. I'm working on the flyer right now and all the details should be out in the next day or two. Just plan on making it to Overpass skatepark in Hopkins, Minnesota on July 31st.
Please keep Tony in your thoughts!
If you aren't too squeemish you can check out a photo I had received after his surgery along with an old edit and the BACO 10 trailer…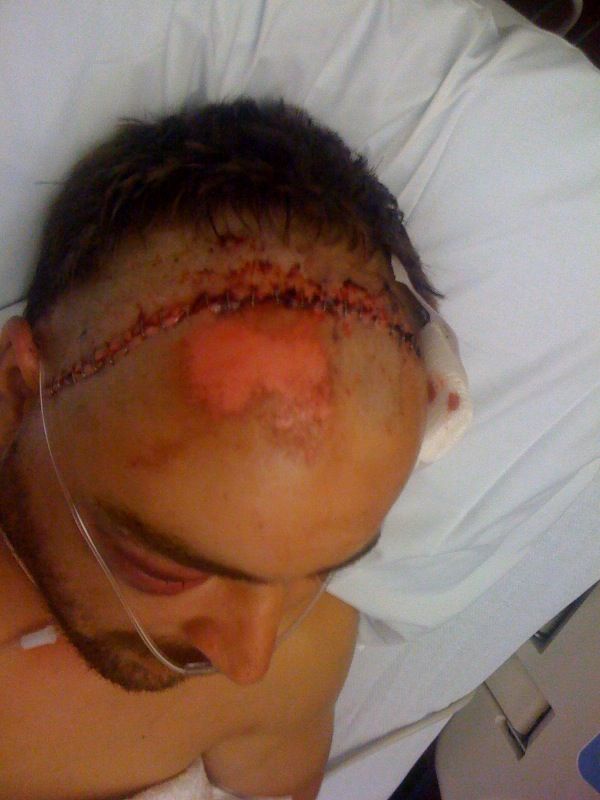 Also, here's some past edits and video parts…